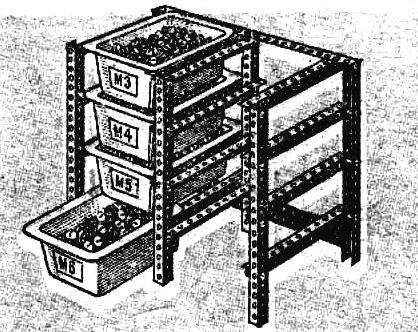 Keep small tools, fasteners, and other small radio very comfortable in hand with drawers. The framework of such cash can be collected from the children's "Builder", and serve as boxes packed box of sour cream or cottage cheese.
I. YUSEV
Recommend to read
OF THE BOXES — WARDROBE
Now self-respecting Shoe company pack their products in such a beautiful and, most importantly, strong boxes, which brought a purchase from a shop, makes you wonder what would it eat?...
BOX GARDENER
Use any small box or put together a specially — is a great help to someone have a lot of mess in the beds. Such a box will serve as a convenient bench, and as a tool kit.