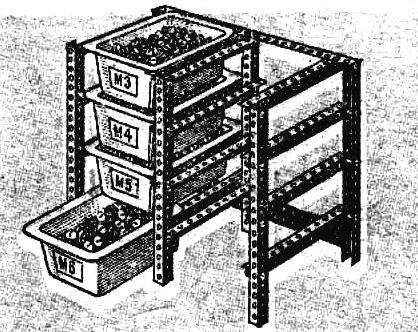 Keep small tools, fasteners, and other small radio very comfortable in hand with drawers. The framework of such cash can be collected from the children's "Builder", and serve as boxes packed box of sour cream or cottage cheese.
I. YUSEV
Recommend to read
THE SECOND PROFESSION OF AN ELECTROCARDIOGRAPH
In the process of creating Amateur designs may require tools and equipment that are available it is often difficult. In such cases, comes to the aid of ingenuity, and craftsmen are...
FROM THE SYRINGE INTO THE WALL
Even a disposable syringe can still be of use, and more than once — of course, for other purposes. For example, the packing case of needle incised along the axis, it is suitable for use...