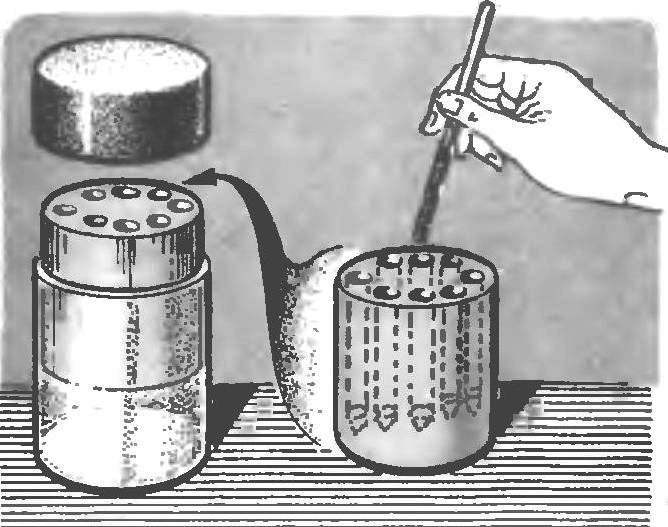 Convenient cassette for storing drills will work if household plastic jar with a simple screw-cap or paste is processed under the dimensions for hardwood timber with pre-drilled blind holes of different diameters. If the timber is inserted into the jar tightly enough, it can be pasted.
Recommend to read
MODELIST-KONSTRUKTOR 1988-11
CONTENTS: Addresses NTTM: V. Inversions. School seekers (1). ENEA - young innovator: Komsomol units of study (4). Public KB "M-K": P. Zach. Building a car (6); Snowmobiles:...
FIELD KITCHEN… ON THE TRACTOR
For students of the 70-ies - 80-ies there was a special annual period, which was called simply "potato." All through September and sometimes early October, students performed in the...