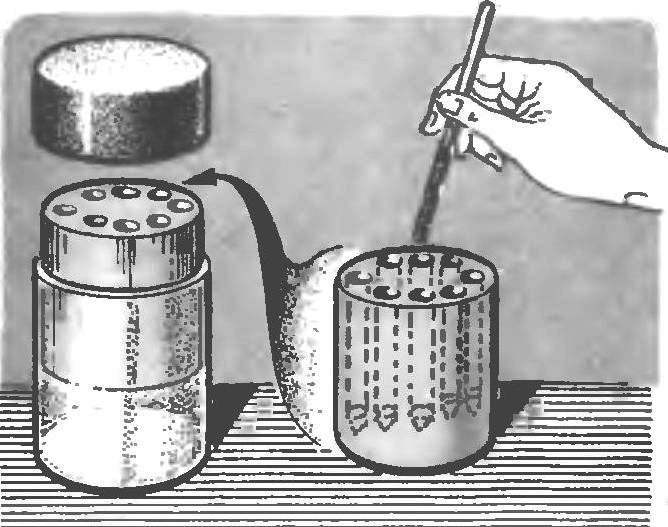 Convenient cassette for storing drills will work if household plastic jar with a simple screw-cap or paste is processed under the dimensions for hardwood timber with pre-drilled blind holes of different diameters. If the timber is inserted into the jar tightly enough, it can be pasted.
Recommend to read
CANDLE-OTK
There is a reliable way to check the quality of sharpening cloths or disk saws. Light a candle and hold the flame on the teeth. This should be done evenly and quickly without overheating...
SAWING WIRE
Being fond of sawing, I bought a jigsaw EL-2У4, and with it acquired a lot of troubles. The fact that the standard button number 1 doesn't work: "picks" in hand, breaking. I had to...