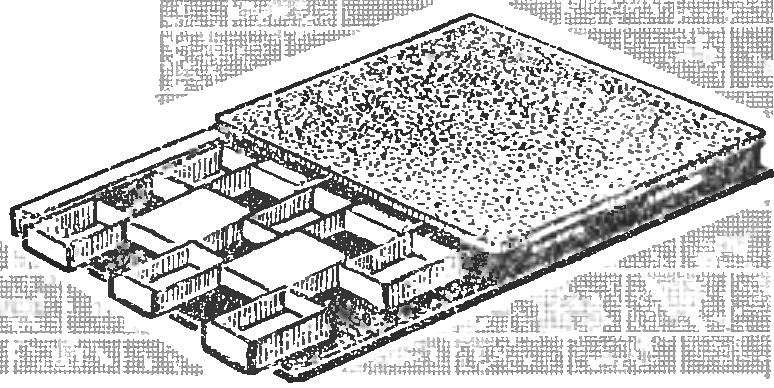 The lightest three-layer plate with a honeycomb filler can be obtained, if you use this hint. The middle layer is empty matchboxes glued in a checkerboard pattern, for example, the sheet of hardboard and then covered with another sheet of paper, also greased with glue.
Recommend to read
"SHERMAN" WITH "LONG HAND"
The defeat of the English troops on the European continent and the loss of almost two thirds of their tanks forced the British to seek the assistance of the United States. To make up for...
PENCIL-SURVIVOR
In No. 12 "M-K" for 1984 described how to lengthen short pencil cut with a thin-walled tube. I'm here for several years are not a pipe extender, and a cap from a ballpoint pen. Pencil it...