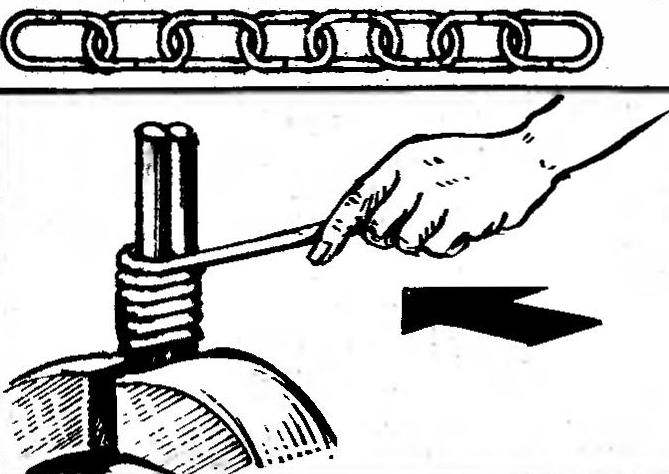 On the proposed technology of wire matching section can be manufactured in a variety of shapes and sizes of links. The circumferential wire on one, two or three metal bar clamped in a vise. The resulting spiral razrushaetsya then along. It remains only to combine the links in a chain.
Recommend to read
BUILDING A CAR
NOT YET — HIS HANDS   To build a car from beginning to end with their hands — a tempting idea, but hardly feasible. The main aggregates should take ready, the serial and only in rare...
FROM "SPIDOLY" LAB!
(Continued. Beginning at No. 1' 2005)   Instruments based on the radio. Modification of the receiver "VEF-Spidola"   The radio is a transistor superheterodyne (Fig.For the;...