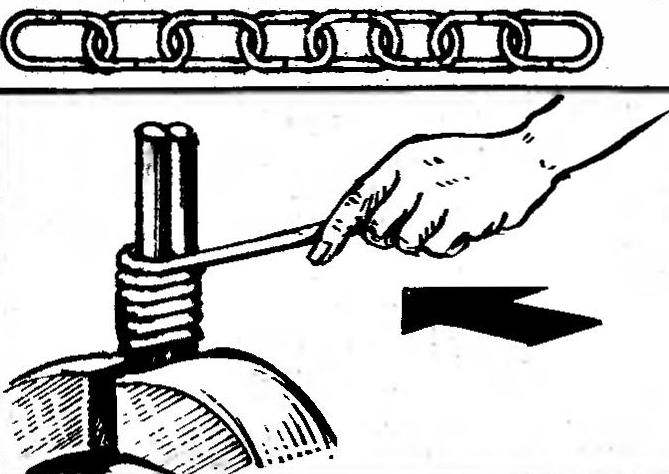 On the proposed technology of wire matching section can be manufactured in a variety of shapes and sizes of links. The circumferential wire on one, two or three metal bar clamped in a vise. The resulting spiral razrushaetsya then along. It remains only to combine the links in a chain.
Recommend to read
WITH THE "BISON" ON THE HOOD
In the prewar years, the Soviet automotive industry did not spoil the country's economy by heavy vehicles. In small quantities it was producing vehicles medium-duty, established in the...
TOBOGGAN TRIO
Our magazine wrote many times about the reader's development of engines for different homemade cars, planes, cars, hovercraft, and even for aircraft operated with the process of...