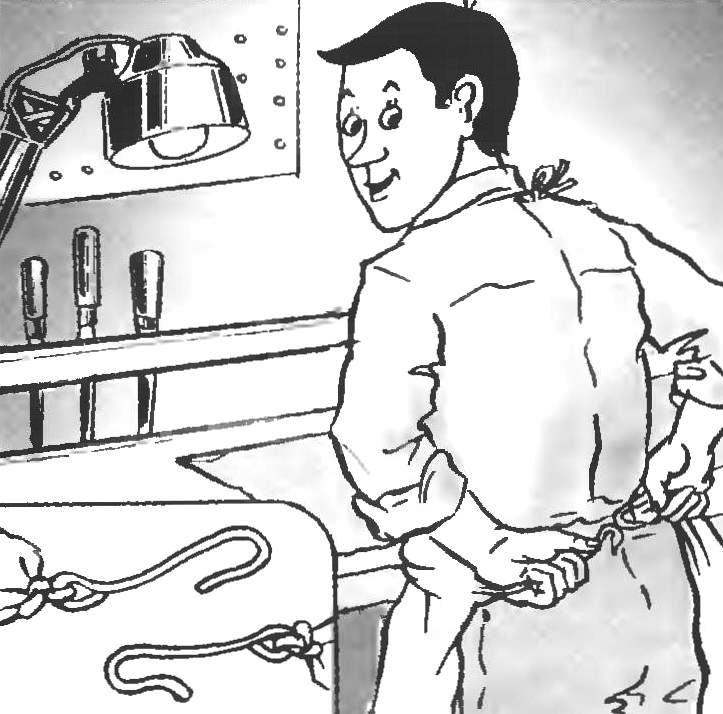 Neat craftsman, working in his workshop, be sure to tie a safety apron — so as not to stain or damage clothing. And not to bother with a drawstring, it is better to attach to the apron two wire hook: hook them or lose one moment.
Recommend to read
PAN SAFER
Offer to improve a closure for closing window frames: it a metal plate with a slot for fixing the "tongue" needs to be set obliquely, as shown in the figure. Now, if zakryvanii frame in...
BLIZGAREVA
Many Housewives prefer to dry clothes in the street, and dries faster, takes on a special flavor. Here only each time with a rope hitch: to tie, to untie, and the wind so wound posted...