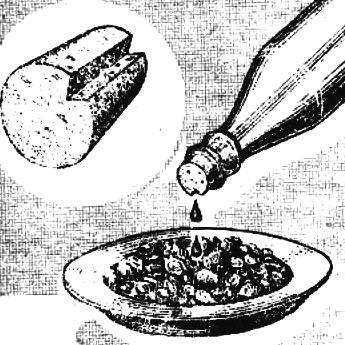 Soft metal cork-cap on the bottle with vegetable oil after opening, is usually vented, and the usual on the slippery bottle to use uncomfortable, and the hosts often do not clog the bottle, which is not very hygienic. Take a standard tube and with a sharp knife or blade cut at its side surface a groove. Get a kind of "dropper", which not need every time to open the bottle to pour oil salad: it will now penetrate through the groove — more intense than it is wider.
Recommend to read
ETERNAL SCOOP
No words, plastic dustpan easier and more hygienic than metal. But its working edge for strength are made thick, and it is an insurmountable barrier for dust: not just a broom, even...
Insurance for drill
Drill chuck, in particular manual, is not always able to keep the drill from turning when machining hard metals or release of the cutting edges of metal. It solves the problem of the...