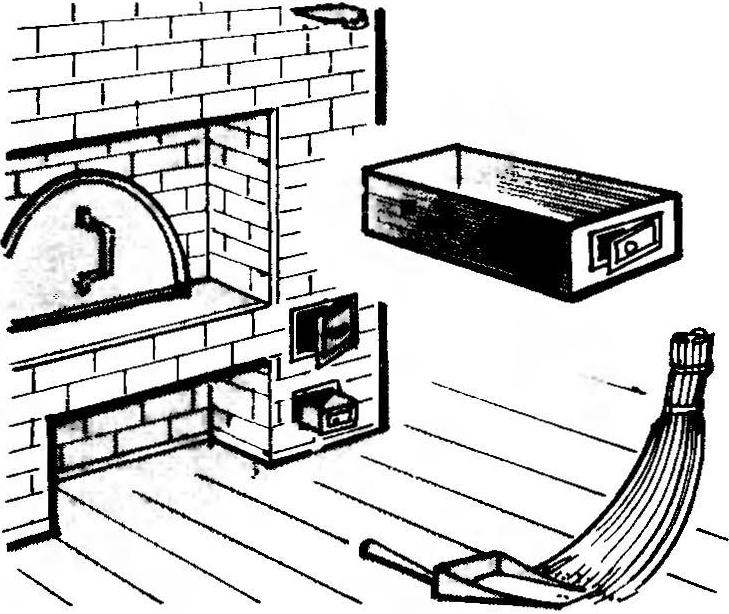 so can tell owners of houses with stove heating on the procedure for removal of ashes, if you will produce the dimensions are a special container of roofing iron. To create a thrust on the front wall is a window, closed by a door.
Recommend to read
HANDS STAY CLEAN
  The one in the house heating stove or fireplace knows that, no matter how ostorozhnichat with the poker hands will still be covered in soot. This will not happen if the poker to put...
TO WASH WITHOUT THE RISK OF
When washing Windows in the apartment, the main problem is to get to the outer top of the glass. Some desperate Housewives dare to reach them, with cords of climbers, and securing the...