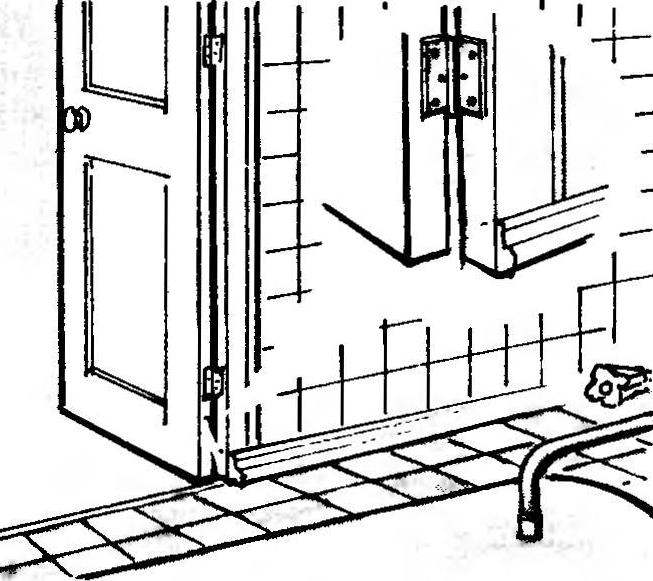 As a rule, the doors to spaces such as bathroom and toilet, equipped with special devices, tightly covering them. However, all these springs and rubber tubing have unsightly look. Propose a simple design of principatele-"invisible", operating on the principle of tor-Sion. It is an ordinary steel knitting needle d of 2 mm, whose ends are bent at 90°. One end is hammered into the casing, and the other, pre-tightening the needle 180°,— at the door.
M. ANDREEV
Recommend to read
STAIRS-NO
Any country house or cottage without a ladder, there simply will not: it is needed during the house construction, house repairs, and also in the care of the garden. However, use for all...
THE TRAY UNDER THE HAMMER
If you want to transfer a set of tools to the job site or just keep them at the ready is essential for this will be an easy plastic tray. These are found in hardware stores, but can be...