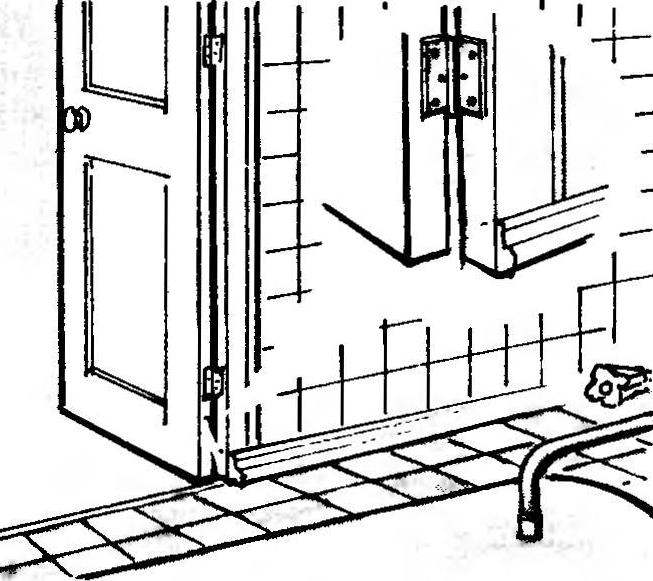 As a rule, the doors to spaces such as bathroom and toilet, equipped with special devices, tightly covering them. However, all these springs and rubber tubing have unsightly look. Propose a simple design of principatele-"invisible", operating on the principle of tor-Sion. It is an ordinary steel knitting needle d of 2 mm, whose ends are bent at 90°. One end is hammered into the casing, and the other, pre-tightening the needle 180°,— at the door.
M. ANDREEV
Recommend to read
TACTICAL SIXTIETH
(Model-a copy of the R-17). In October 1950, S. P. Korolev, the former at that time Chief designer of the Department of NII-88, involved in the ballistic long-range missiles, appealed to...
JAPANESE THREAT TO AMERICANS
In late 1942, the Americans felt themselves masters in the district of the island of Guadalcanal, where the Japanese switched to the defensive, both on land and at sea. So Admiral Wright...