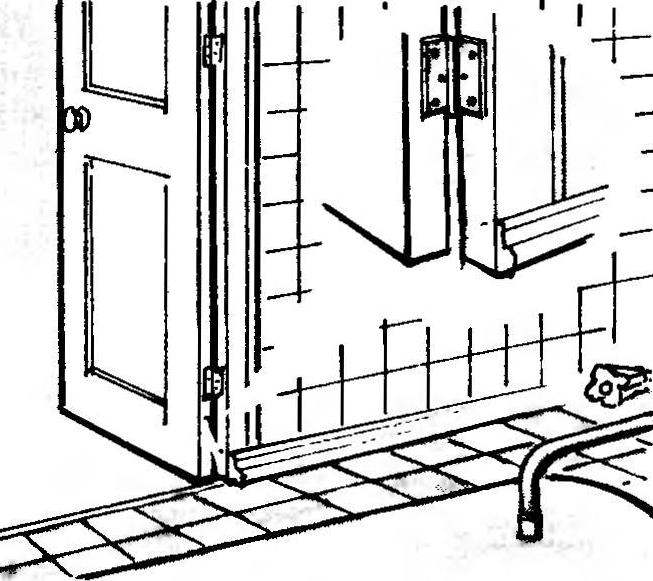 As a rule, the doors to spaces such as bathroom and toilet, equipped with special devices, tightly covering them. However, all these springs and rubber tubing have unsightly look. Propose a simple design of principatele-"invisible", operating on the principle of tor-Sion. It is an ordinary steel knitting needle d of 2 mm, whose ends are bent at 90°. One end is hammered into the casing, and the other, pre-tightening the needle 180°,— at the door.
M. ANDREEV
Recommend to read
HAND, AND AS LARGE
Commercially available small vise with a clamp to hold or to tighten to the table — depending on the workpiece. However, along with this advantage there is a disadvantage: if we clamp...
NEEDLE VS ICE
Using a wheelchair with a stick, faced with the problem of movement in ice. After several trials, it was decided to streamline the stick. In its bottom I drilled a series of blind holes...