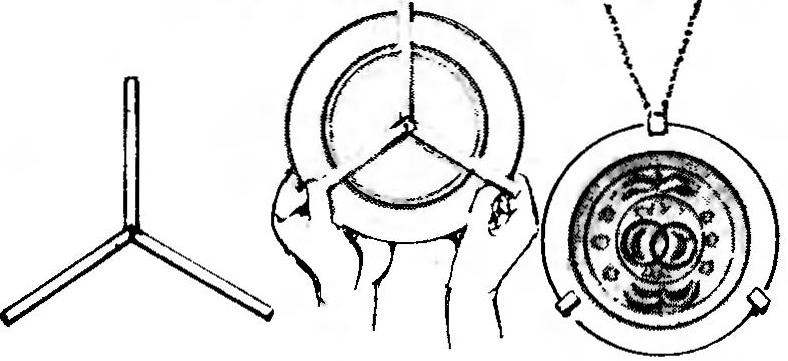 In the modern interior of apartments, cafes, offices are often used as decorations painted decorative plates. Often the reverse side of them there is a hole or eyelet for hanging. If not, then secure mounting can be manufactured in a matter of minutes from three strips of tin ( cut from tin cans). Bonded to each other, as shown in the figure, the curved free ends beyond the edge of the plates, they provide a solid basis for suspension on the wall.
Recommend to read
CLEARS THE GROOVE…
If after working with quick-drying putty or mastic trowel is not immediately clear, next time will have to work hard in removing the blades with the dried up crust. Convenient and quick...
MOP-SURVIVOR
No matter how mounted brush for floors to handle, soon she still gets cranky, and there, staring, and start to come off. This will not happen if the connection is at once strengthened by...