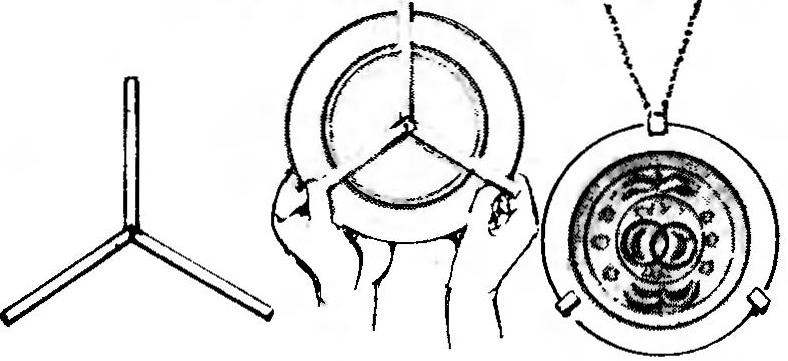 In the modern interior of apartments, cafes, offices are often used as decorations painted decorative plates. Often the reverse side of them there is a hole or eyelet for hanging. If not, then secure mounting can be manufactured in a matter of minutes from three strips of tin ( cut from tin cans). Bonded to each other, as shown in the figure, the curved free ends beyond the edge of the plates, they provide a solid basis for suspension on the wall.
Recommend to read
THE PLANE ON THE RAILS …
For individual construction is often necessary to make processing of logs for construction of wood with different cross-sections (beams, plates, boards). Due to the large weight of logs...
FROM THE OLD BUCKET
a zealous owner any thing you will find to the respective application. Bot and leaky old bucket can still serve as a shelf, being strengthened through the bottom wall of the barn or...