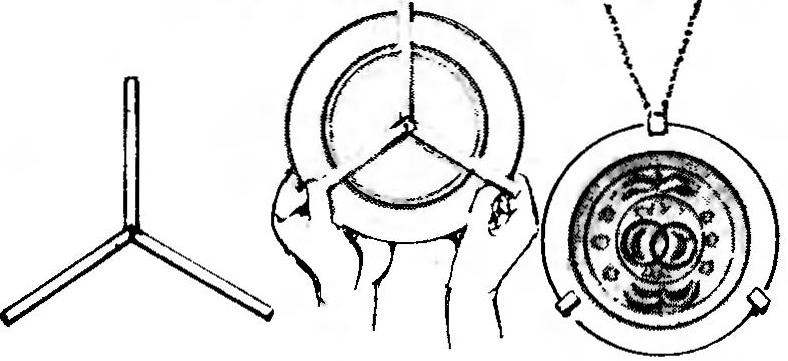 In the modern interior of apartments, cafes, offices are often used as decorations painted decorative plates. Often the reverse side of them there is a hole or eyelet for hanging. If not, then secure mounting can be manufactured in a matter of minutes from three strips of tin ( cut from tin cans). Bonded to each other, as shown in the figure, the curved free ends beyond the edge of the plates, they provide a solid basis for suspension on the wall.
Recommend to read
THE GUN, FACING THE ROAD
Asphalt streets of towns and villages, even distant ribbon of highways — all of them like a layer cake, if you look in the context of: roadbed, sand cushion, bed concrete, asphalt. Each...
AEROBATIC "EXTRA"
New built training model aerobatic aircraft surprised everyone, ourselves including. So successful was the combination of spectacular appearance (which is very highly valued by only...