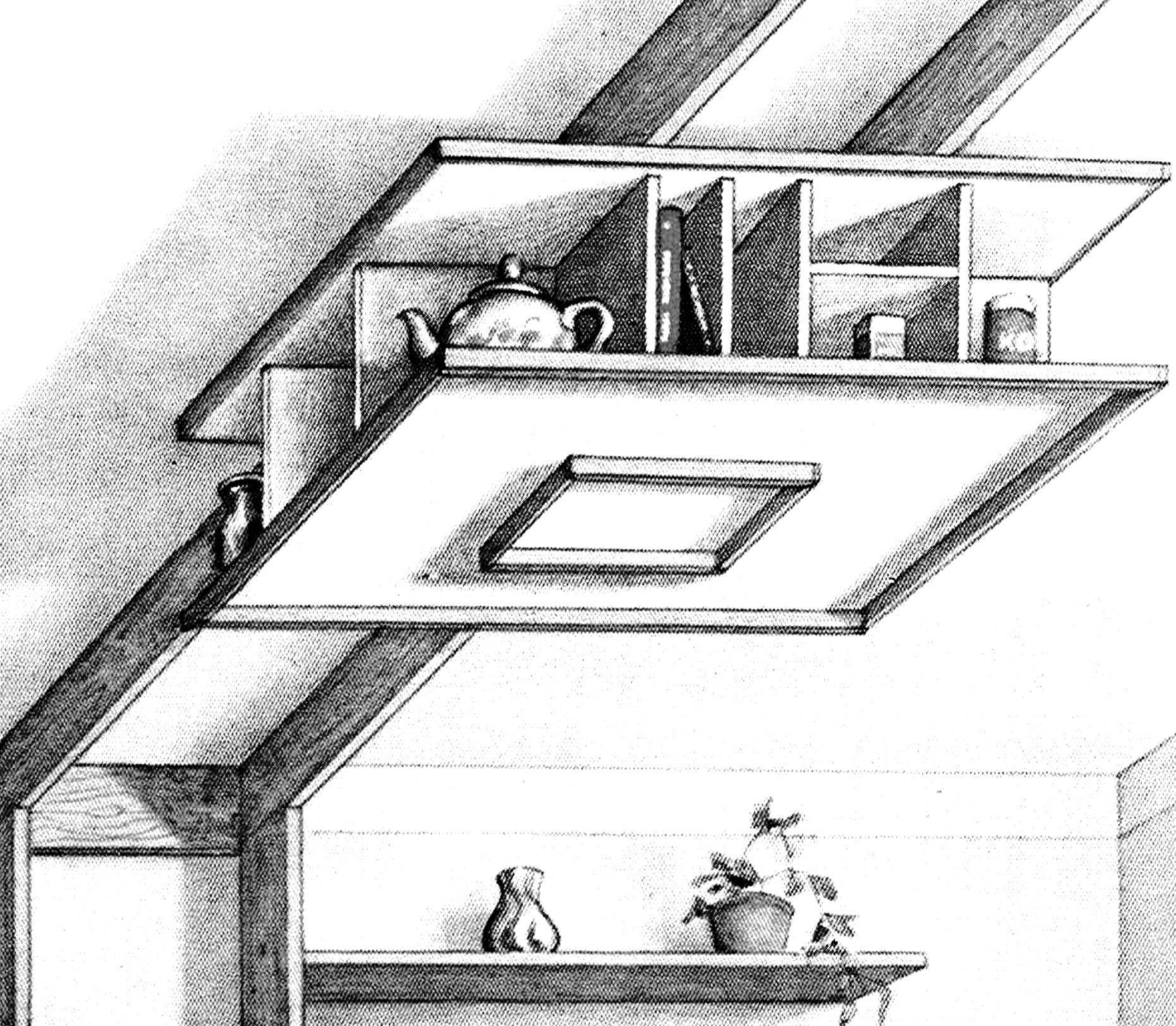 In the close quarters, it turns out that we can not guess to use a virtually empty area, as the ceiling around the fixture can be arranged if small mezzanine.
In many homes the kitchen is small, and the place is a standard set of furniture hard enough. In addition, the protrusions of the walls or passing the lines of communication hinder to hang appropriately kitchen shelves. All this leads to a chaotic placement or hanging of the functional volumes to the inconvenience of using them.
Hence the inevitable search for alternative solutions to the interior. I want to offer one unexpected option, the essence of which is expressed in the title: indeed, the installation location of the unusual mezzanine in the center of the ceiling. Open and accessible from all four sides, this versatile shelf will incorporate a subsidiary cooking materials, including those used infrequently. Located high enough, it is not evident, is not perceived visually heavy object. In addition, the mezzanine and at the same time plays the role of an unusual lampshade on its bottom part displays frosted window serves as a ceiling lamp.
This design is used in the kitchen, a large area under it can be dealt with properly in a dining area with interface design a table, chairs or benches. Moreover, such a package could be made outside of the kitchen — for example, to move to the living room, where he forms its functional area.