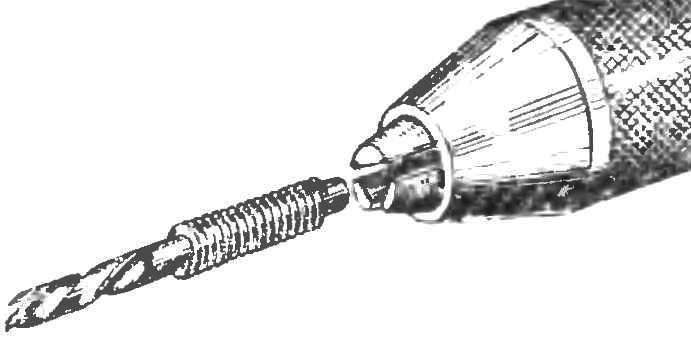 Required, when a small diameter drill bit fails to hold in the Chuck. But "sewing" it is better to "size" smaller: the nail or the drill navathe thinner copper wire — tightly, turn to turn, clockwise. Now, put the resulting spiral shank right drill: when the clamp and working the spiral to wedge and securely hold it in the Chuck.
Yuri ZHDANOV, Moscow
Recommend to read
WHEN A DRILL OF SMALL DIAMETER
In the "M-K" № 9, 1985 our reader Yuri Zhdanov recommended for clamping in the Chuck of a drill of small diameter to apply the "shirt" is a spiral of thin wire. However, a hand drill and...
TO INCREASE THE CHIP
Often aluminum wire suddenly breaks off, so even in the most remote places, leaving a short tail, what about twisting can not be considered. In these cases, rescue is simple, but...