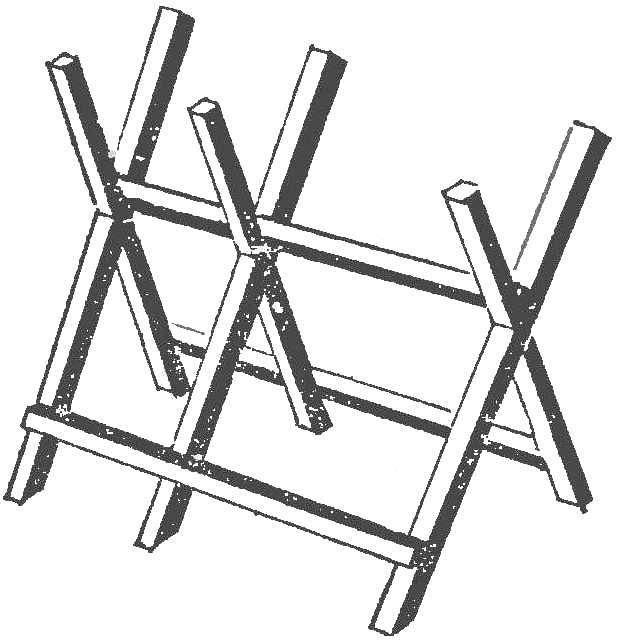 Durable wide goats good for working with long logs. How to saw Poleshko, if its length is less than the distance between the supports] it's very simple! Additional pitch — the third leg closer to one side, and problem solved! The dimensions of the pillars additional supports may be shorter than or equal to key; fixing them is the same as the side.
Recommend to read
PLIERS WITH SPRING
Work with pliers, side cutters or other similar tools will be significantly easier if the plastic knob to insert a spring made of cut steel wire with a length of about 150 mm.
JACK WILL HELP THE CARPENTER
Flooring will be much neater and better if, instead of the traditional wedges to use an ordinary car Jack. Under the support leg of the Jack placed bars of appropriate dimensions.   ...