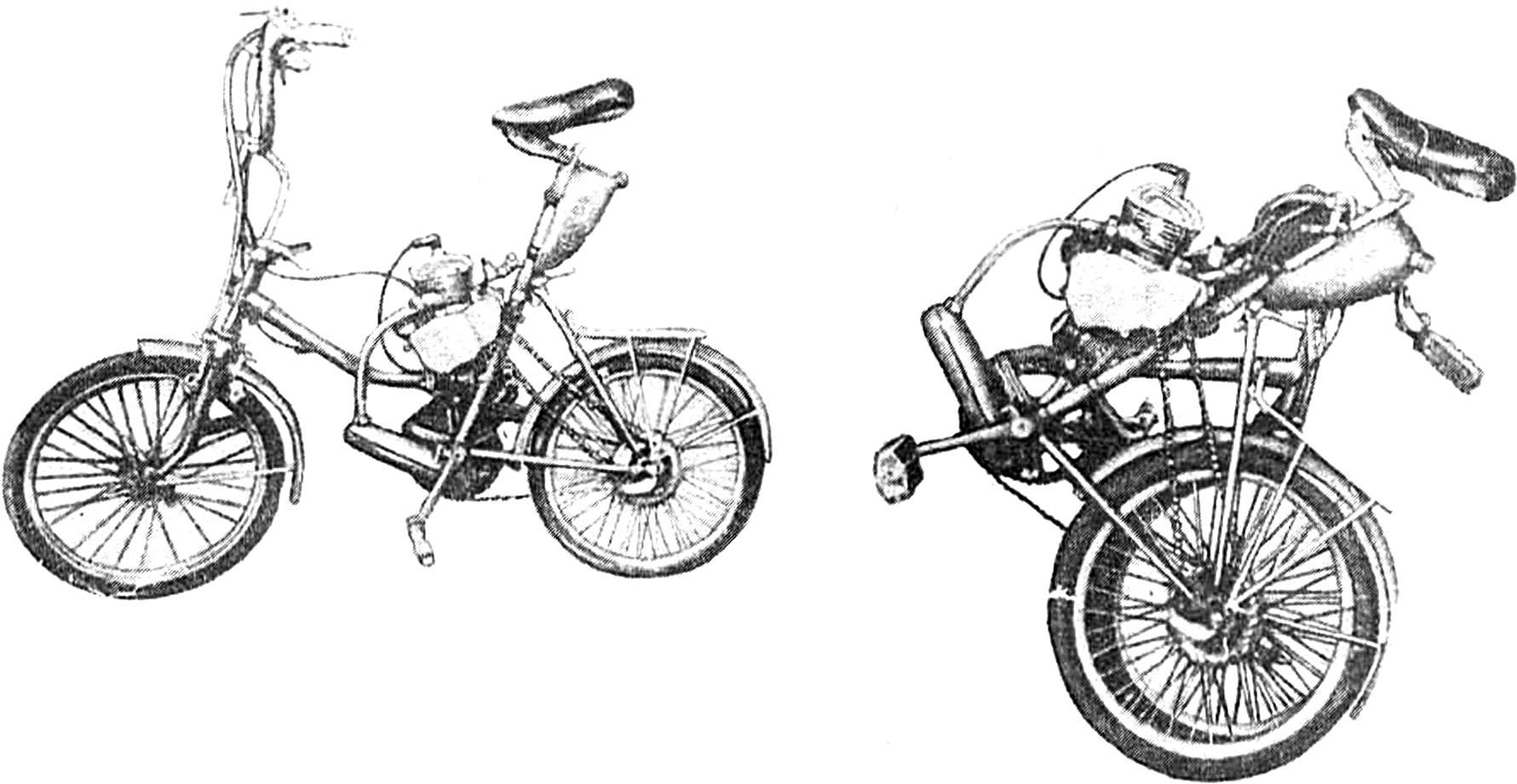 Not once I tried to build a simple convenient and compact micromatic. However, after building and testing several cars with the engine D6 revealed the shortcomings of the stereotyped repetitive on all of them: awkward pose (especially for tall riders), no auxiliary pedal drive, the need to start, as they say, "push", small trunk… of Course, all this is offset by the small size and low weight machines.
After the purchase of a folding bike MMVZ Minsk has a new idea to install the engine D6. It promised a number of advantages. First of all this bike quite a comfortable fit; the ability to vary the position of the seat and the steering wheel (as per child and adult). A normal pedal drive and optimally selected gear ratio of the transmission from the engine to the sprocket allowed the harmonious combination of muscular strength and small power D6, getting a good dynamics of acceleration and high top speed (50 km/h) required to move in traffic. The bike also has a good trunk, which can carry a variety of goods.
Of course, the main task was installation of such engine, which in any case would not interfere with the folding of the bike. Note that when folded, the scooter has overall dimensions of perhaps even less than well-known microvesicle.