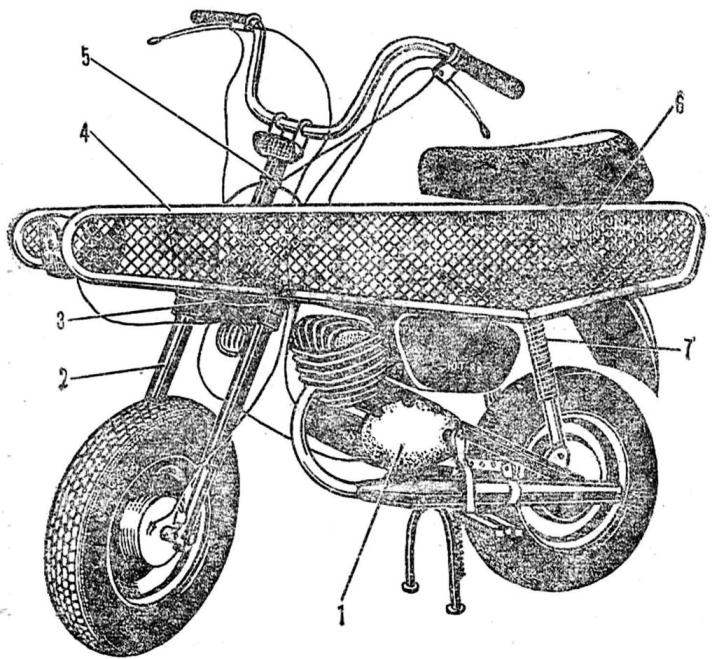 X all-Union week of science, technology and production for children and youth, held in January 1983 in the Uzbek capital, has raised a lot of interesting developments from many cities of the Soviet Union. Including all the way from Tashkent. Specialists, participants and guests of the week were memorable examples of vehicle technology, presented the laboratory "Avtokonstruktor" Tashkent gorsyut. In particular, the moped "the cotton-grower-S-83", intended for people in rural areas.
The authors — Oleg Balbas, Shukhrat Zaripov and Dmitry Novikov was awarded for originality of design. With his micromodem they also participated in all-Union correspondence exhibition "Create, invent, try!" and became its winners.
About the device of "cotton grower" says the head of the laboratory "Avtokonstruktor" Vladimir Ascik, which showed this car to one of the shows, "you can", where it also aroused great interest.