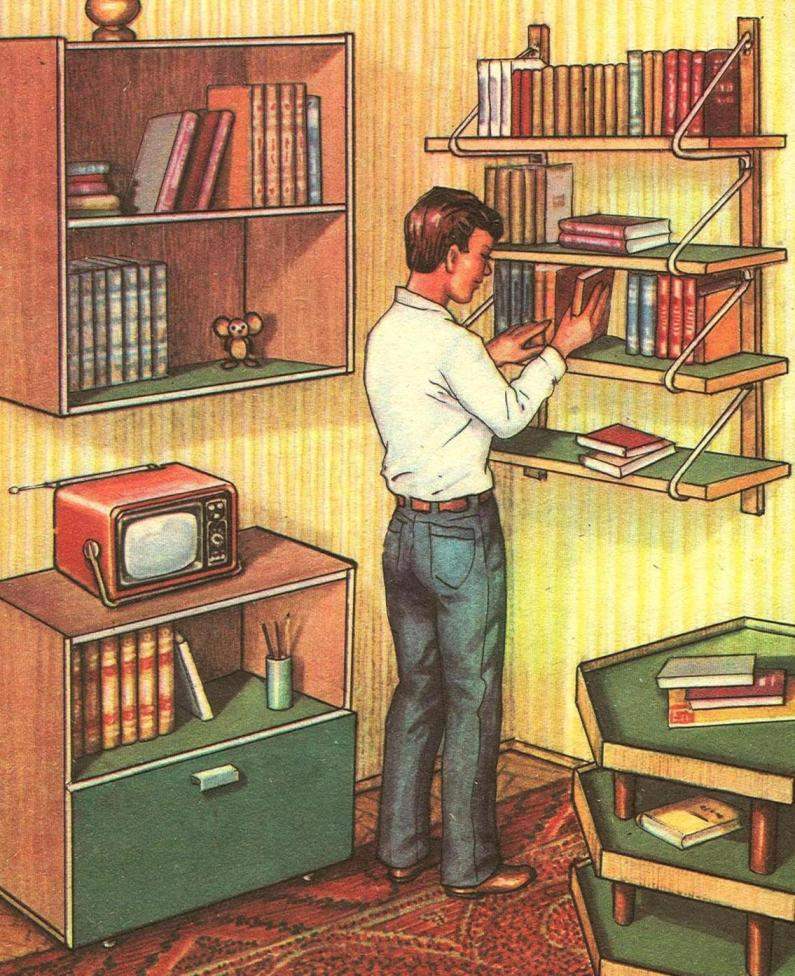 Many of our readers may find useful and is available for self-production of the offered design, making rational and convenient to place and books "daily demand" — those that have to go often; and solid tomes or long-stored sets of journals; and current periodicals.
SHELF-ZIGZAG
This multi-tier structure may consist of four main parts: the wall of the carrier beam, zigzag bracket from metal rod, loop to attach the strap and the actual shelves from a Board or sheet of chipboard.
The number and their mutual combination can vary depending on practical needs — from small one-tier shelves up to ladder and tiered shelving.