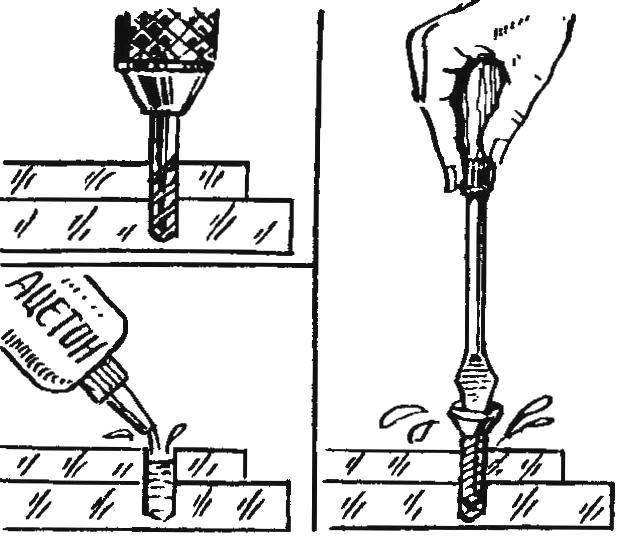 It happens that it is necessary to connect two threaded fasteners fiberglass parts, and also suitable drill nothing. However, this will be enough if you use the following technology. On joined parts is drilled a blind hole and buried the acetone so that it fills the hole, the walls of which exposed to it over time will soften. Now safely screw the screw: he will "cut" a thread.
A. NECHAY, Kommunarsk
Recommend to read
SIMPLE EXPANDERS
Strong, well-developed hands — the dream of all guys. The range of remedies that strengthen the hands, is huge. To hand firmly held a hockey stick, a tennis ranetka, easily controlled...
BRUSH FOAM
The model is ready, applied the last layer of putty. It is time to begin painting. Soon the model will become strict and graceful look, will emerge more noticeable the line of lines,...