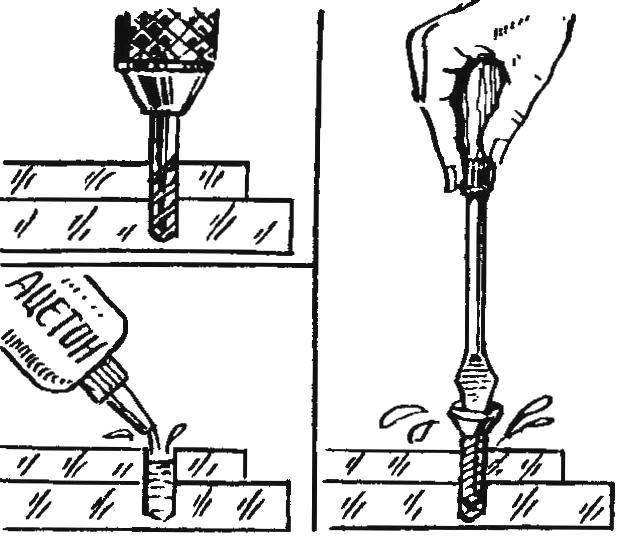 It happens that it is necessary to connect two threaded fasteners fiberglass parts, and also suitable drill nothing. However, this will be enough if you use the following technology. On joined parts is drilled a blind hole and buried the acetone so that it fills the hole, the walls of which exposed to it over time will soften. Now safely screw the screw: he will "cut" a thread.
A. NECHAY, Kommunarsk
Recommend to read
COUNTERSINK OF DRILL
Easy to master work of a hand drill. Sometimes does not calculate SIPU and broke in half, still quite new drill. Of course, if broke off, not the whole working part, it can still be...
SCREW IN AID
The end of the stick in the hole of the butt is held by the wedge. But eventually, the knot loosened and then the axe is to work not only uncomfortable,but dangerous. If time and...