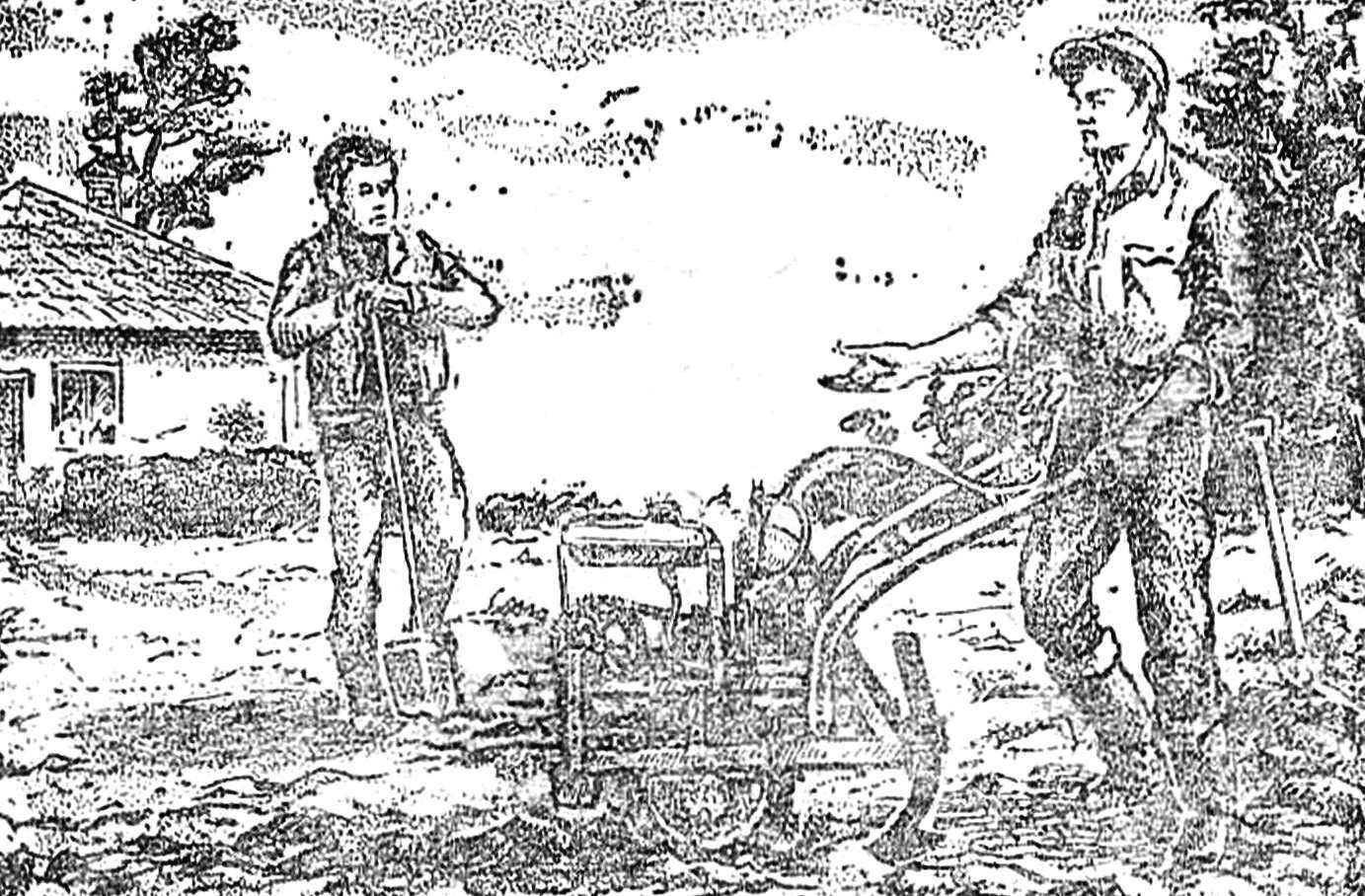 Walk-behind self-built eager to make the most versatile. This is understandable: it has to perform a variety of agricultural operations. However, to create a design that is most optimal for any work at the farm, is not easy. So, powerful, heavy duty motor-plow, as a rule, is too broad and clumsy in the aisle, and brisk the tiller can't beat plowing the dense earth. One solution to this problem is offering our reader from Krasnodar territory Vladimir Yakovlev. Its compact one-wheeled tillers will assist in the processing of the beds, will not damage plants close together and, if necessary, in just 10 minutes will turn into two-wheeled motor-plow.
The main purpose of my walk-behind — inter-row cultivation — has largely determined the peculiarities of its design. It needs to be maneuverable, compact, of a width not exceeding 250 mm. And as the land is located quite far from home, I wanted to make a compact and easy. However, knowing that for deep cultivation a light machine is not enough adhesion with the ground, provided the ability to quickly replace one wheel two.
Kinematic scheme chosen, perhaps, the most common two — stage chain drive: engine — intermediate shaft — drive wheel.