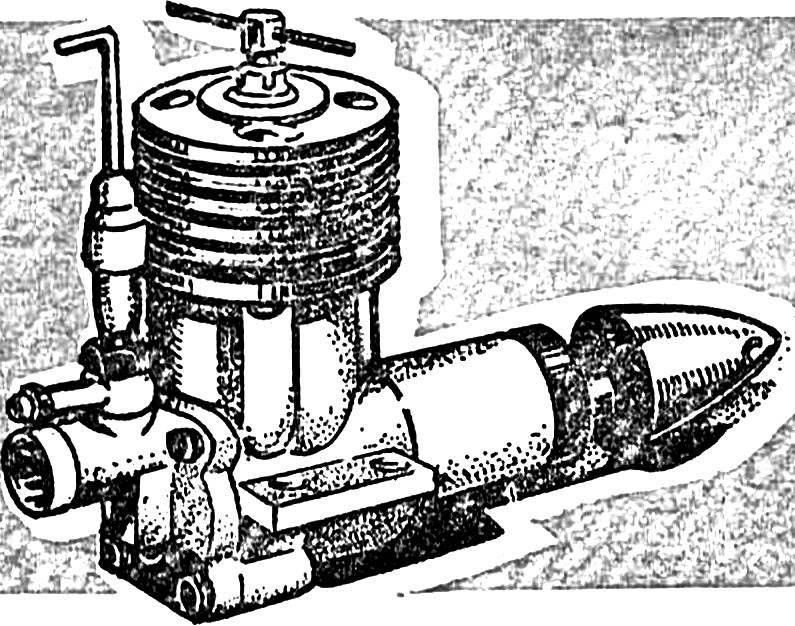 We can safely say: engine MK-17 "Junior" is familiar to all modelers. One of the most popular among beginners and are produced in large series, it encourages the modeling of thousands of boys. Under the motor created a lot of industrial kits, semi-finished products. With models equipped with "Juniors" are the first sports categories air-, ship-, avtomodelisty-students and young builders of the different copies.
MK-17 has spread among the mass of micro-motors circuit, made from a satisfactory material and with sufficient accuracy. Most of the samples after break-in can be installed directly on the model. However, the time of the first test of the first self-made machine is. And frat boys making their first step into the exciting world of sports modeling, stand the problems of not only "making" category; guys there is a desire not to occupy the last place in the competition. And here they are faced with the necessity of forcing which has already become familiar to them "seventeen". Because the serial version with all its advantages, is suitable only for training. And the scoring starts, it becomes clear that the motor is clearly not enough power, difficult to achieve stable operating at high speeds of motion of the model, and the resource poor, especially given the possible boost.
But "seventeen" is a grateful material for a variety of improvements. Reserves increase the power production model is extremely large. This is what we will discuss today. You will learn how to "embed" MK-17 in any intricate camera, how to intervene in the design, to put it mildly, without compromising any of the characteristics on how much to raise the power without the use of classical methods forcing due only improve the layout of a site engine.
We advise you to read the article "Sprinters ice kartodromo" (see "M-To" No. 12 of 1987). There are a variety of unconventional techniques, to significantly improve the performance of "Junior". But having them in conjunction with those about which you know today, will result in a motor, to fit on the model, regardless of whether they are floating, riding or flying.
To begin with, let us note that classical methods of forcing with respect to "Junior" is ineffective.