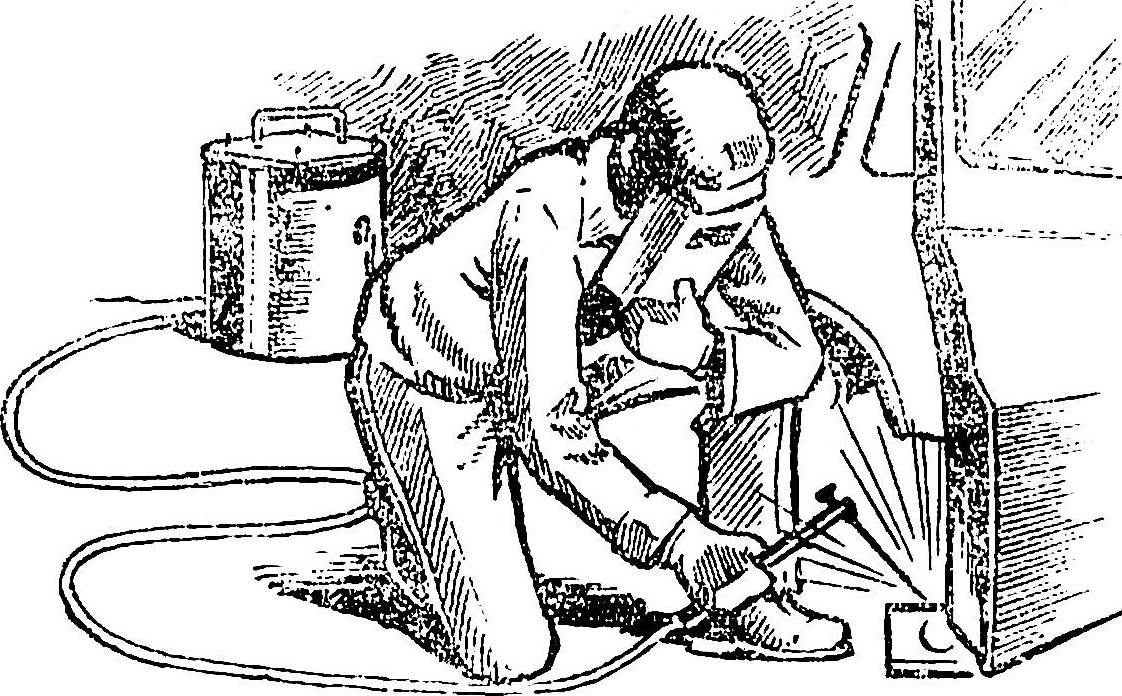 When constructing or repairing equipment, domestic equipment in front of home masters are often faced with the problem: how to cook certain items? Buy a welding machine is not quite simple, and you can do it yourself…
In this issue we introduce the readers with simple homemade welding machine — the Central exhibit of the exhibition NTTM-87. Made according to the original circuit, it is protected by a certificate of rationalization proposal at the pilot plant of VNIIGAZ.
Welding machine works on 220 V and has high electrical characteristics. Thanks to the use of a new form of magnetic device weight is only 9 kg with overall dimensions of 125X150 mm. This is achieved using a transformer iron rod, the rolled in the shape of a torus, instead of the traditional package W-shaped plates. Electrical characteristics of the transformer tor magnetic core is approximately 5 times higher than that of the W-shaped and minimal electrical losses.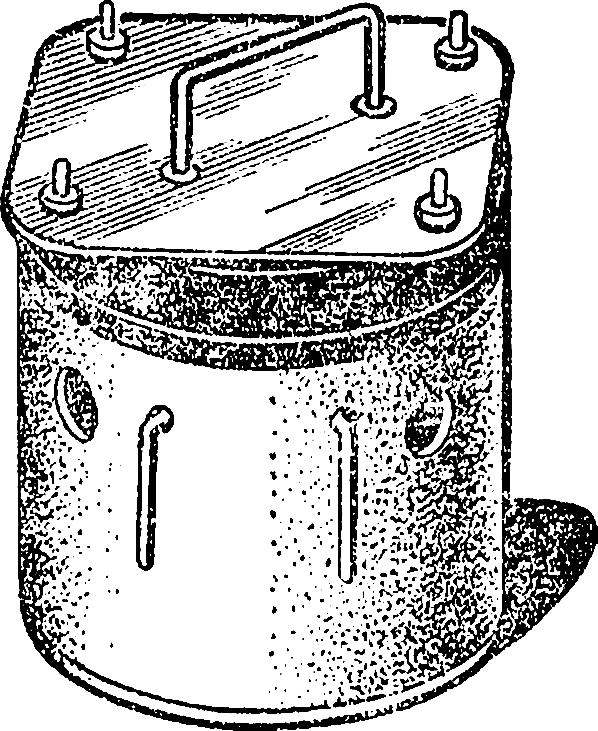 Fig. 1. Welder-boy.