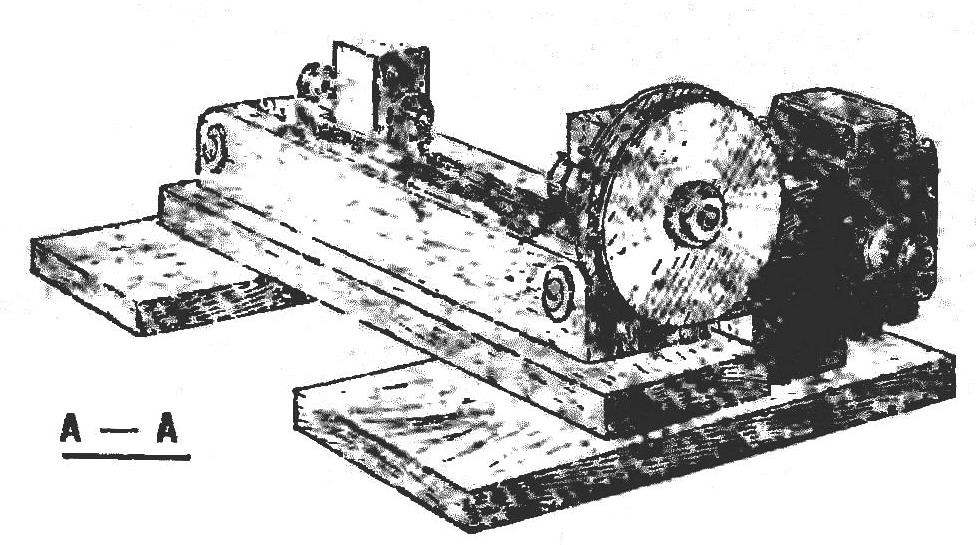 This small machine is designed for processing of wooden parts up to 200 mm and a diameter up to 50 mm. it can grind checkers and chess, arm to hand tools and more required in everyday life. To build such a machine, do not need no missing parts, no special material costs.
The base of the press — Board with a thickness of about 20 mm connected with screws and glue. On the right side of the base is a vertical wooden bracket, it bolts M5 screwed the motor MLU-2 from the sewing machine.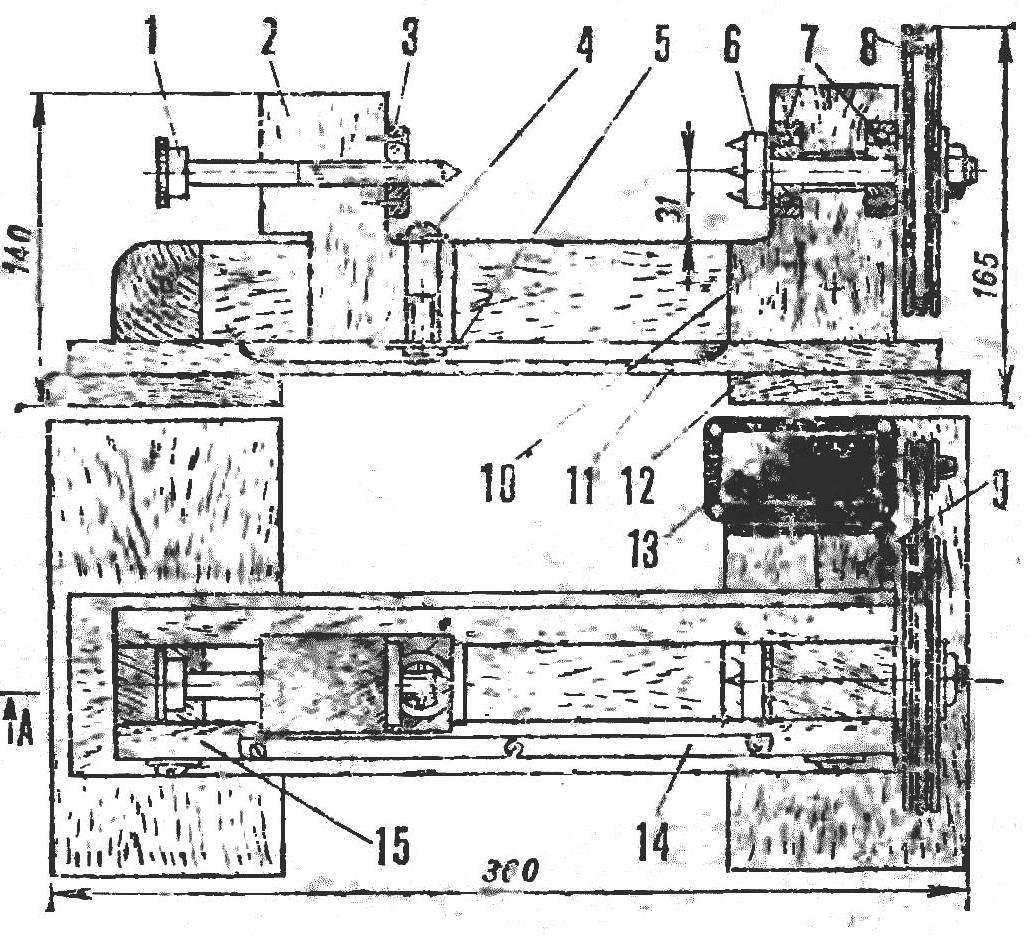 Table lathe;
1 — the screw of the tailstock (M10). 2 — the case of the tailstock. 3 — nut 4 — screw-locking tailstock. 5 — plate. 6 — spindle (M10). 7 — bearings, 8 — pulley. 0 — bracket. 10 — headstock 11 is longitudinal Board of the base 12 is transverse Board base, 13 — motor for MSH-2. 14 — area (15X13 mm), 15 of the front Board.