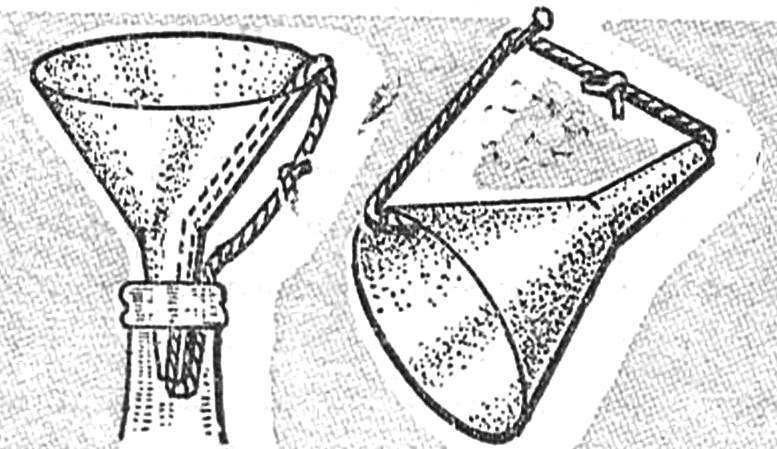 is Drawn through the funnel and bound in a ring of nylon cord provide drainage when filling the vessel with liquid. Simultaneously, the loop will serve as a handle for hanging.
Recommend to read
THE SECOND "BREATH" BIRDS
First image of indoor model airplanes made of bird feathers, I saw in the years of the great Patriotic war, even as a boy. Father was at the front, and my mother and my younger sister...
ASSISTANT AT PORTAGE
High summer in the polar Urals. Together with the chief of the survey party we were returning from the upper reaches of the river Secure. Breaking the latest on the slope Qurum, saw an...