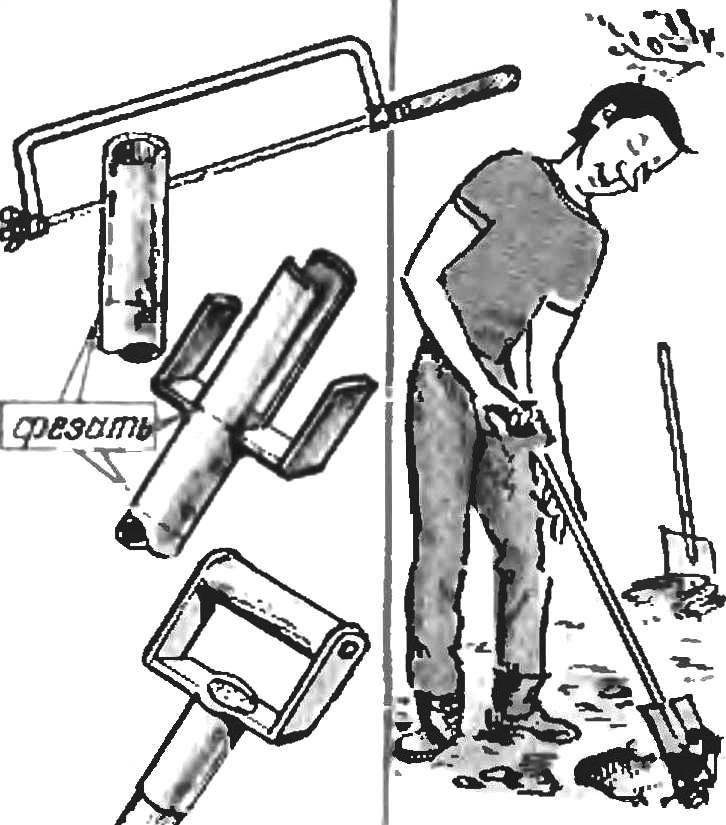 And not only her — any tool with a handle kotorim have to dig or ship with such a handle at one end work much easier. And to make it yourself. Enough to pick up and handle a suitable diameter metal tube with a hacksaw to saw off the segment and two longitudinal section. Then two of the petals to remove, and two to bend and secure between them a wooden or plastic handle.
Recommend to read
PUT THE SHEET
Such works a lot on the plot, and on a garden; you have delivered you the fertile land, sand, fertilizer or coal — in all cases it is necessary to work with a shovel. The task is much...
HAMMER IN THE MAIL
Of all the impact tools — an axe, a sledgehammer, a pick, and others more in the process suffers hammer: slip a large nail or chisel is not lost on its wooden handle. To protect her from...