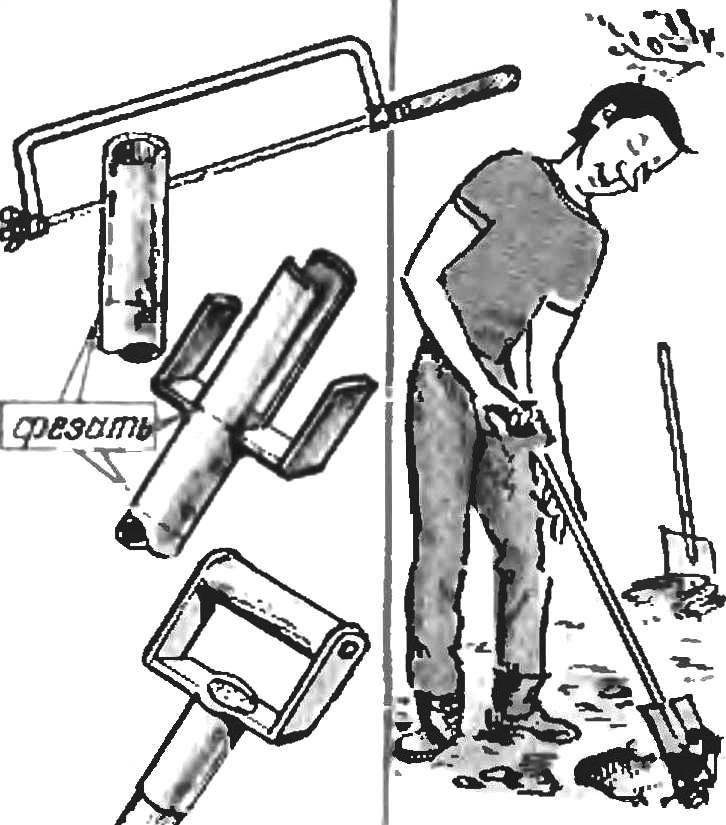 And not only her — any tool with a handle kotorim have to dig or ship with such a handle at one end work much easier. And to make it yourself. Enough to pick up and handle a suitable diameter metal tube with a hacksaw to saw off the segment and two longitudinal section. Then two of the petals to remove, and two to bend and secure between them a wooden or plastic handle.
Recommend to read
THE CONTINUATION OF "BANQUET"
All-wheel-drive car BMW X5 2006. Not so long ago we introduced readers to a BMW X5 of the company Bayerische Motoren Werke, first unveiled at the 1999 Detroit auto show. The first in the...
OUTDOOR SHOWER
When the device of the summer garden shower, individual developers do not always find a technically correct solution to this is not such a difficult task. We will tell you about the most...