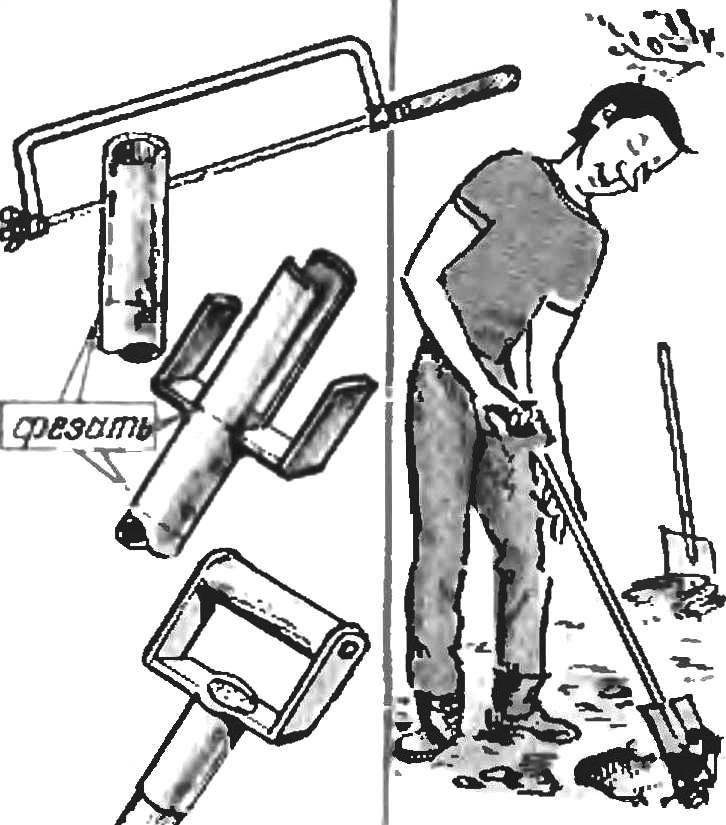 And not only her — any tool with a handle kotorim have to dig or ship with such a handle at one end work much easier. And to make it yourself. Enough to pick up and handle a suitable diameter metal tube with a hacksaw to saw off the segment and two longitudinal section. Then two of the petals to remove, and two to bend and secure between them a wooden or plastic handle.
Recommend to read
TRAILER-BEDROOM
The main problems faced by the travelling enthusiast, perhaps the problem overnight, especially in the fall. Solve it in different ways. Some rely on the place in the camping, others...
HOW TO SEAL MUFFLER
Burnout muffler or exhaust pipe — business as usual. In haste to repair the damage, you can use the patches from asbestos or fiberglass, and liquid glass (silicate office glue). Around...