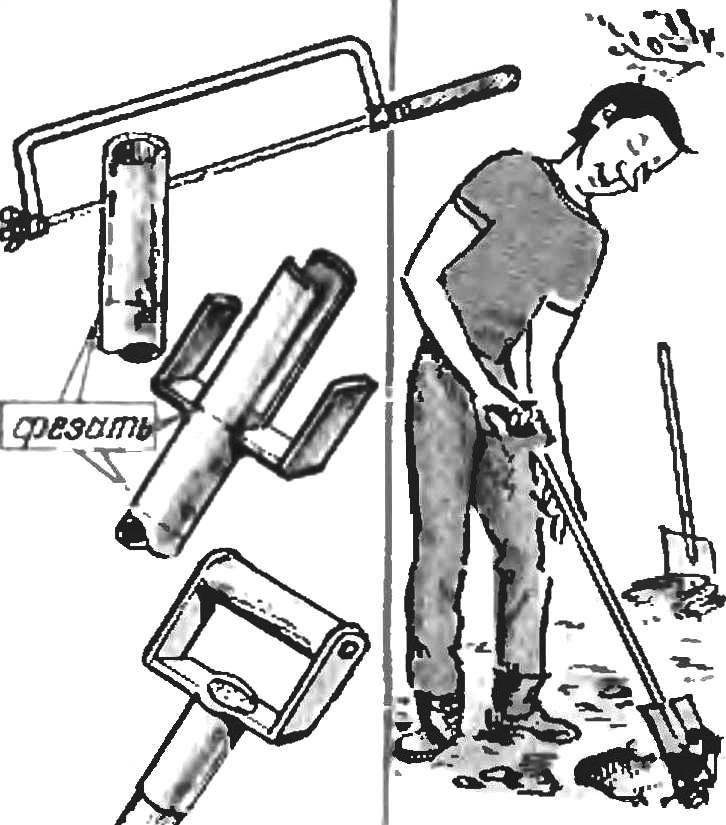 And not only her — any tool with a handle kotorim have to dig or ship with such a handle at one end work much easier. And to make it yourself. Enough to pick up and handle a suitable diameter metal tube with a hacksaw to saw off the segment and two longitudinal section. Then two of the petals to remove, and two to bend and secure between them a wooden or plastic handle.
Recommend to read
THE GYM IN YOUR BEDROOM
"Lack of exercise, old age, and shortness of breath..." — sung in the famous song. Indeed, in our time, the widespread mechanization and computerization of society, the preservation of...
NEW CLASS:LAND VERKADE
Aware that in the modern mass automodelisme in a very objective and not very reasons there is a critical situation to the attention of athletes, club Directors, and especially the...