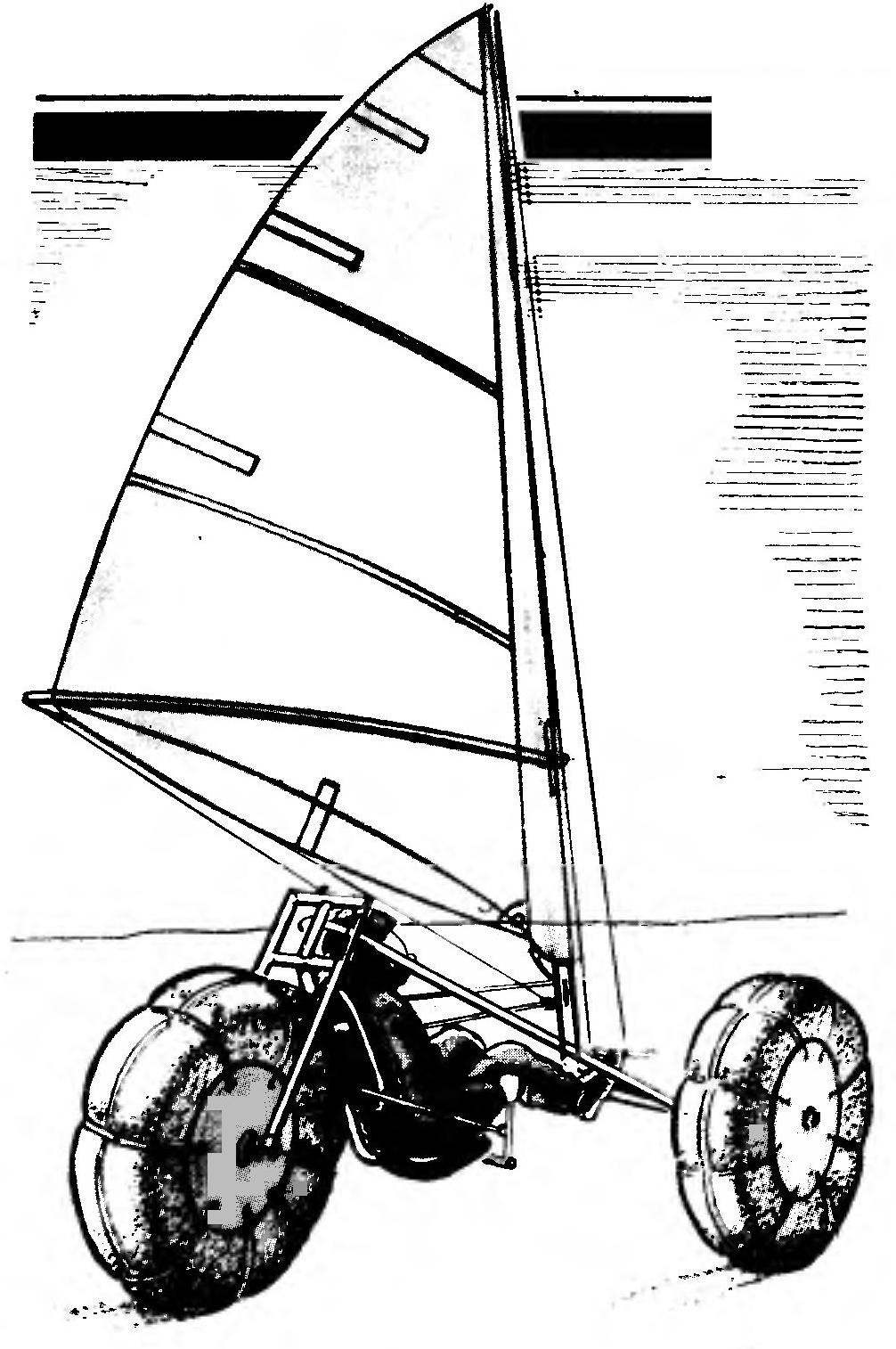 Sailing has always been considered a true male. And not by accident: this sailor has the necessary power and speed of reaction, physical endurance, ability to keep calm in even the most difficult circumstances. However, sailing there are two significant negative First — seasonality in our mid-latitudes means to do it can be no more than five months in a year. And second, the need fairly large areas.
Of course, there are winter sailing — yachts, and "sandy" the wheel of the yacht, but they are not universal. The classic Buer required snow free ice surface, which is formed on lakes and reservoirs only in the spring, when the snow has melted, and the ice still holds, and in the beginning of Zid when water is frozen, and these snowfalls were not. Well, for wheeled glider need a relatively smooth steppe, desert clay-takyr or sandy coastline and great beaches. In the last decade, especially popular among Amateur designers are the so-called pneumo-stroke — engine all-terrain vehicles, light wheels with a camera-Pneumatics from a tractor or truck. Striking off such machines can equally well move on the waterlogged tundra and snow-covered steppes, hummocky ice, and loose sand, that moved the sailing to use the unique properties of the wheel-Pneumatics when you create year-round sailing.
Today we introduce you to such a vehicle, which can be called windroller. Suspension of a sailboat, its frame, and a swivel fork designed for the type of motorcycle, and the sail is the same as the familiar rider.