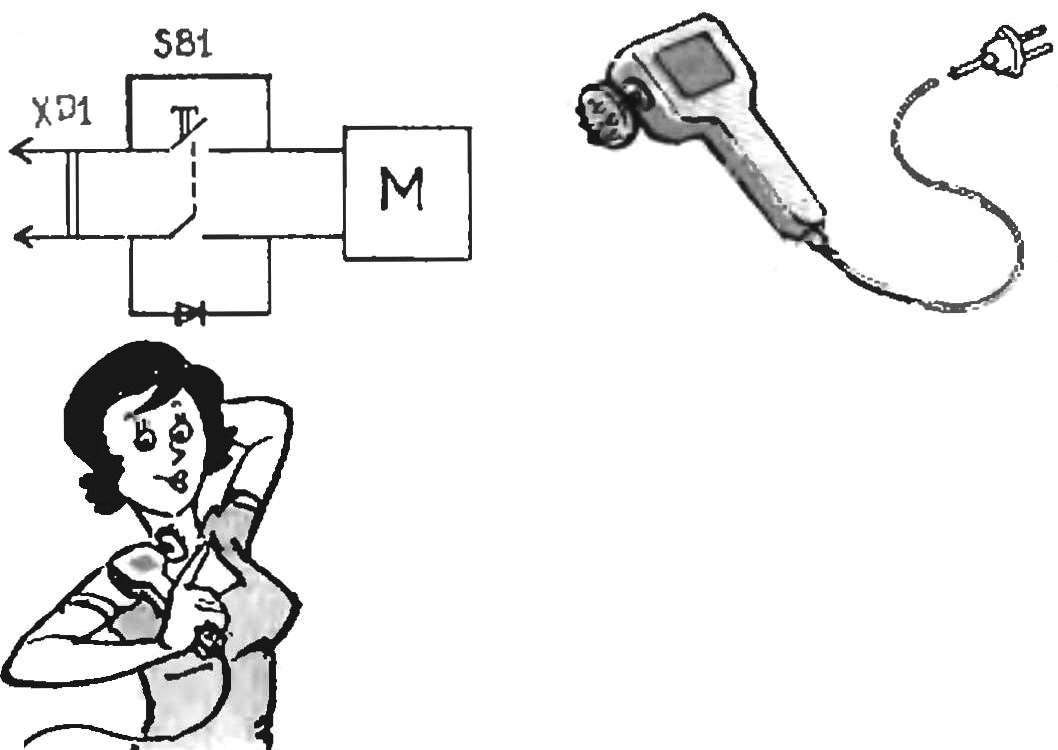 If parallel to one of the switch contacts vibrating "Fit" to connect a diode (for example, Д226Б), we obtain the switch modes of operation: can choose to increase the efficiency of the massager, almost double that of increasing the amplitude of mechanical vibrations of vibrating head.
Recommend to read
THE BOLT CAP
Under certain operating conditions (e.g., vibration) threaded connections progressively'm quite unhinged by it. To avoid this, do not have to screw the lock nut: its role can play and a...
WIRE PIGTAIL
If you want to twist the doubled wire, use the shown ways. Depending on the thickness of the wire, select the appropriate option: for a slim fit and a makeshift reamer with sewing coil...