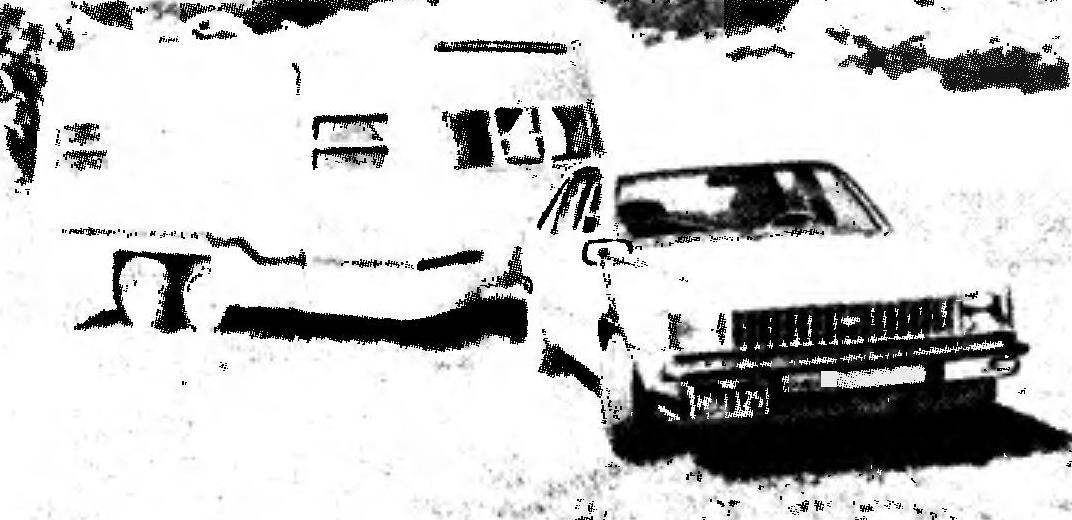 With the beginning of the summer season a long string of cars, "tired", like their owners, in crowded cities during the long winter, at maximum speed mchu their owners to Sunny resorts. And more and more often on busy roads you can find cars with trailers, and in recent years — and intact houses-dachas on wheels. Many have thus successfully solve the difficult housing problem, getting rid of the problem of the presence or absence of free places in the campgrounds. Such structures are not repeatedly described in this magazine (see "M-To" № 6 73, № 7 75, № 7 77. № 5'79).
However, as the sad statistics, more traffic accidents happening to the owners of these "road trains". This is not ONLY purely psychological factors, the complexities of long-distance travel, when the attention of the urban driver is a little dulled and the only purpose for it is only the "devouring kilometers", but the fact that the car with the trailer, and even more with cottage-trailer in tow, is in itself a source of danger on the road, because the technique of driving has its own specifics, learn which can only in practice.
We offer to your attention a simple device to the car-towing trailer, allowing to increase riding safety for him and others. It is an additional rear view mirror installed on the remote bracket on the right front fender. Similar mirrors, equip your heavy trucks and the drivers-"truckers". To install or remove the bracket required minutes.