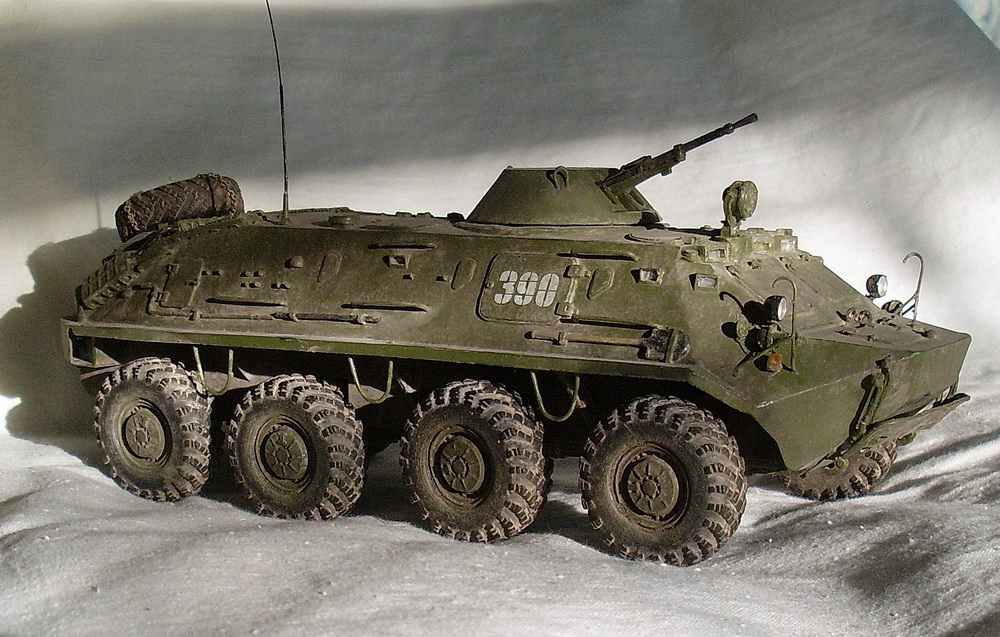 Scale model 1:25.
By order of the Minister of defence of the USSR from 29.06.1964 the Soviet Army was adopted by the BTR-60PB, created by the design Bureau of Gas under the leadership of V. A. Styopa Ledkov. This machine was the last and the most successful modification of the BTR-60. Serial production of the BTR-60PB was carried out on the Gas 1965-1975 G.
General description
The BTR-60PB is a wheeled floating car armed with a 14.5 mm heavy machine gun KPVT and coaxial with it 7.62-mm PKT machinegun in the tower installation.
The four-axle armoured vehicle with all-wheel drive, has high dynamic qualities, high maneuverability and a good ride, able to follow directly behind the tanks, immediately to overcome the trenches, trenches and water obstacles.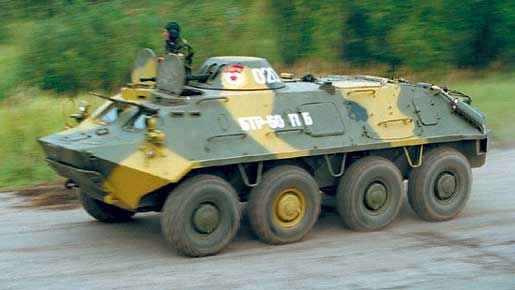 The hull of the personnel carrier is closed, with a smooth bottom, sealed, made of armor plates, equipped with blower-separator to create a pressure cleaning charge air from radioactive dust and serves as a base on which are mounted all the units and mechanisms of the APC.
In the aft part of the hulls is equipped with two six-cylinder gasoline engine capacity of 90 HP each.
Through the power transmission from the right engine driven wheel, the first and third axes of the left engine – the wheels of the second and fourth axes. Engines and power transmission units are not connected each other and interlocked only drives management. Transmission four-speed. The drive to the wheels from the axle shafts made cardan shafts through the wheel motors.