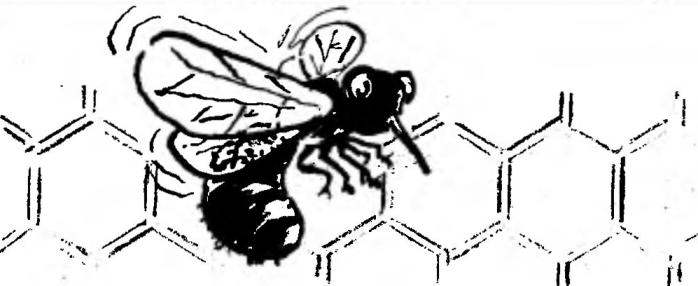 Bort, the deck, the nest, Sapeda, turning" kalinya (risers) and horizontal (beds) framework hives.. Homemade design in this far from complete list of bee homes—are not uncommon. Sure: the new beehive, the author of which is repeated winner of all-Russian exhibitions of the best works of beekeepers, and (encouraging) a longtime friend of our magazine, will be greeted with interest by all interested readers.
Any hives are made in strict accordance with established requirements for these products. Wooden parts, for example, make nemolodoy pine, fir, spruce, cedar, aspen or lime. The moisture content of wood used for beehives and Ulevich framework should not exceed 15%, otherwise the finished product can warp and crack while drying. The original material is allowed to have a limited number of healthy intergrown knots (each billet can be no more than three, and the size of any should not exceed 1/5 of the width of the parts, and removal is not less than 65 mm from the end and 20 mm from the longitudinal edges). Holes of dropped-out knots, and partially accrete and not accrete the defects of wood be sure to close up inserts.
Primary sweep boards or beams perform sherhebelem — remove the "dirty" layer with a thickness of 3 mm. Rough handling (the chips are thinner than 2.5 mm) are single, and finish — dual plane. Final finishing of flat surfaces make the jointer.