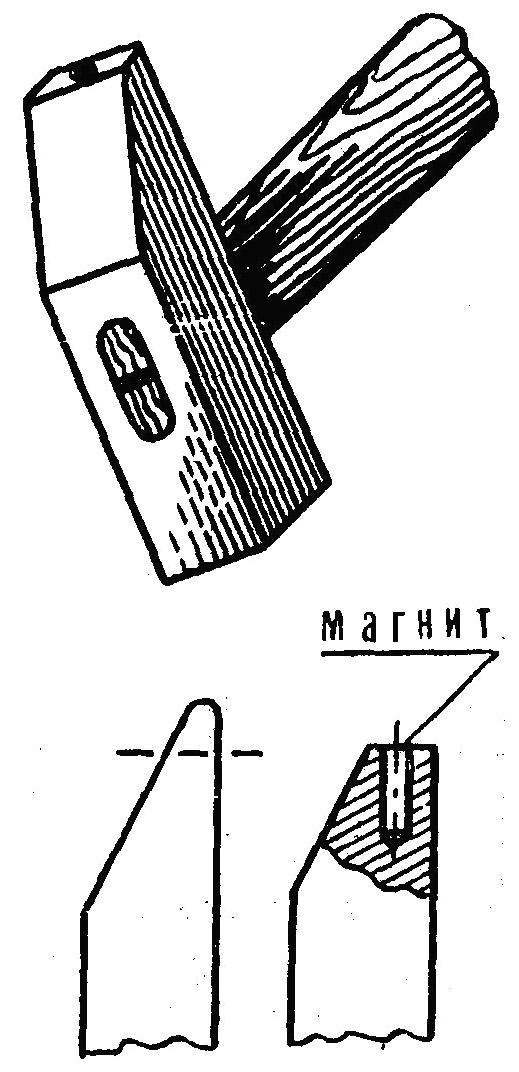 Much easier working with a small nails can a upgraded hammer, with magnetic insert (see Fig.). To do this, cut a little wedge-shaped part of the firing pin, drill the socket for insertion in the press or zachekanivajut a small rod from the existing magnet or magnetized steel rod. The technology of them is very simple. Touching the magnetic side to the nail head, grab it and a light stroke "-" in the right place. Then score the back side of the hammer, as usual.
Recommend to read
SNOWMOBILE PATROL GREEN
Snowmobile patrol green — essential transport for the school of forestry. The machine is designed and built in the laboratory of autocostruzione Bashkir Republican station of young...
QUICK SHARPENING
When working with wood one of the main tools are chisels or chisels. Their sharpening depends on the quality of the product. As a rule, a similar tool to sharpen the entire surface of...