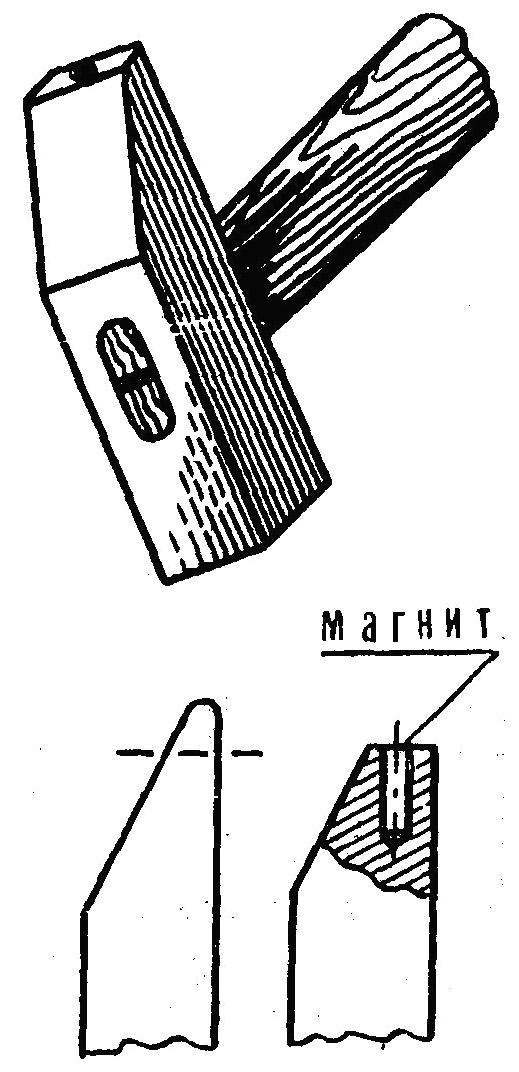 Much easier working with a small nails can a upgraded hammer, with magnetic insert (see Fig.). To do this, cut a little wedge-shaped part of the firing pin, drill the socket for insertion in the press or zachekanivajut a small rod from the existing magnet or magnetized steel rod. The technology of them is very simple. Touching the magnetic side to the nail head, grab it and a light stroke "-" in the right place. Then score the back side of the hammer, as usual.
Recommend to read
"TRIPOD" FOR THE ROD
Sometimes in fishing there is a need to put the bait, take the bait, Sneath from the fire pot with the finished soup, and the hand is not even an ordinary slingshot. To get rid of this...
WOOD ENGINEERING
Say, in the Urals during the difficult years of chaos after the civil war an artificer built a car where everything was wooden, even the engine. However, if the wizard so the echo...