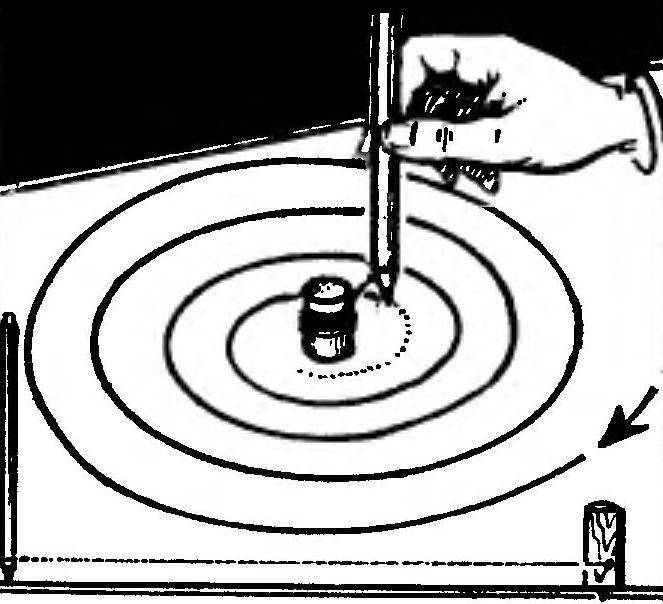 Device for spiralno lines are usually quite complex in design, can not be said about the method of its receipt. A circular boss fixed to prepared for the drawing surface; the wound on the boss thread, and the other end tied on pen or pencil — that's all, "device", which is clear from the figure.
Recommend to read
PLYWOOD HAND
Any gloves, especially leather, be dried without losing their form if you make this from any material pravilno flat, resembling a hand. Draw pravilno before sawing is very simple: put...
ELLIPSOGRAPH
ELLIPSOGRAPH — is the name of this simple device. It can be used to draw an ellipse with any ratio of the semiaxes. It is enough to set into the holes on the line of alignment pins to...