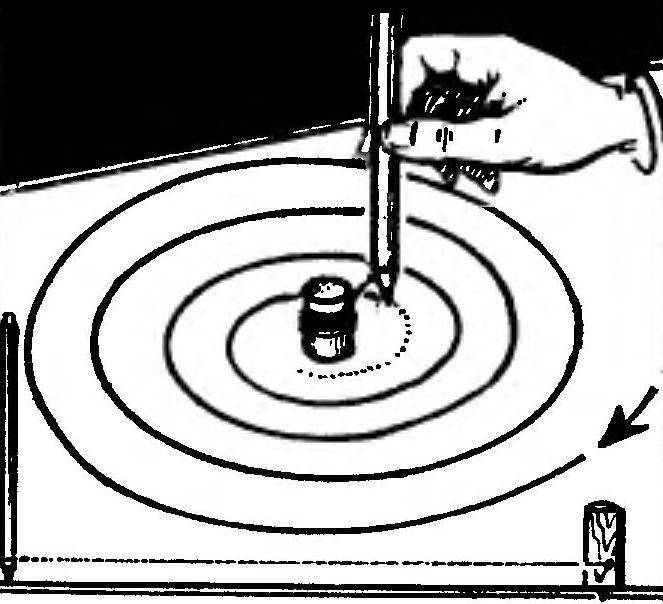 Device for spiralno lines are usually quite complex in design, can not be said about the method of its receipt. A circular boss fixed to prepared for the drawing surface; the wound on the boss thread, and the other end tied on pen or pencil — that's all, "device", which is clear from the figure.
Recommend to read
THE DRILL OF DRILLS
I'm probably not mistaken saying that the majority of home handymen's dream is to have a universal bormashenko. How many opportunities it opens! Engraving, abrasive machining of parts of...
MEASURING EMOTIONS
The profession of pilot, astronaut, test flight of space technology require absolute health and exceptional emotional stability. To determine the degree of emotional stability of each...