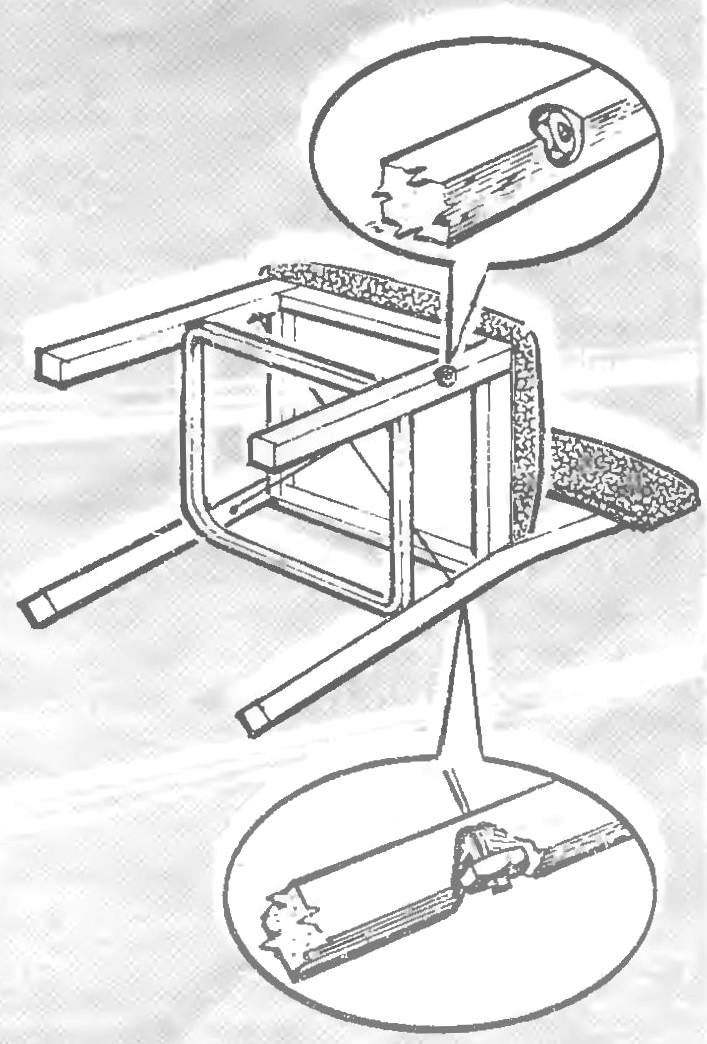 The main defect of Seating that occurs during its operation, the loosening of the legs. The design of some of the chairs doesn't allow to fix them at home without disturbing the appearance. So you have to find a compromise solution. One of these ways— the diagonal contraction of the legs. This is done so. On one level, all legs are drilled according to the diameter of the metal rod. Then, pairs of legs, tightening the rods that were driven in diagonal directions. So the nodes were less visible, the nuts should be sunk.
I. ULANOV, Ulyanovsk
Recommend to read
COPTIS, FISH, SMALL AND BIG!
As you know, Smoking food in the smoke during the combustion of hardwood timber. Smoker is usually placed at some distance from the camera cold-smoked and connect their fireplace to...
SCREW? IT'S NOT EASY
THE TECHNOLOGY OF MAKING WOODEN PROPELLERS. Snowmobile, aerolizer, all kinds of machines hovercraft, wig, microplane and microstoria, various fan installations and other machines can't...