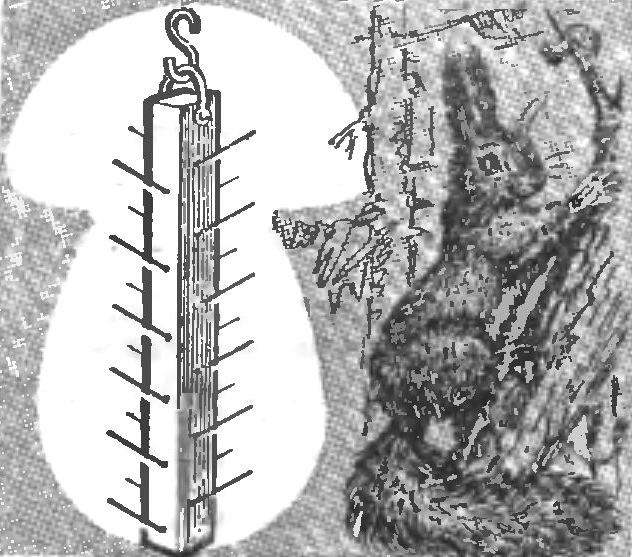 They say that squirrels dry mushrooms and berries — stock for the winter, — knots stringing them on trees. Don't know how true this is, but nevertheless it is this simple principle I used and its design of the dryer. The role of knots perform trimming wire Ø 1 mm inserted into holes on the four sides of the wooden bar. In the upper part of the shackle provided with the hook.
A. STARODUBOV, Apexis, Tula region.
Recommend to read
HELP LOOP
Half of normal door hinges can be a good aid in the hands of clever DIY. Judge for yourself. With its help, will be able to easily straighten the nail using the loop as shown in figure...
LEAST FAVORITE SHIPS OF THE KAISER
1888, the coronation of Wilhelm II, last Emperor of Germany, claim to very much, which has plunged his country into the bloodiest in the entire history of the Earth, war ended in...