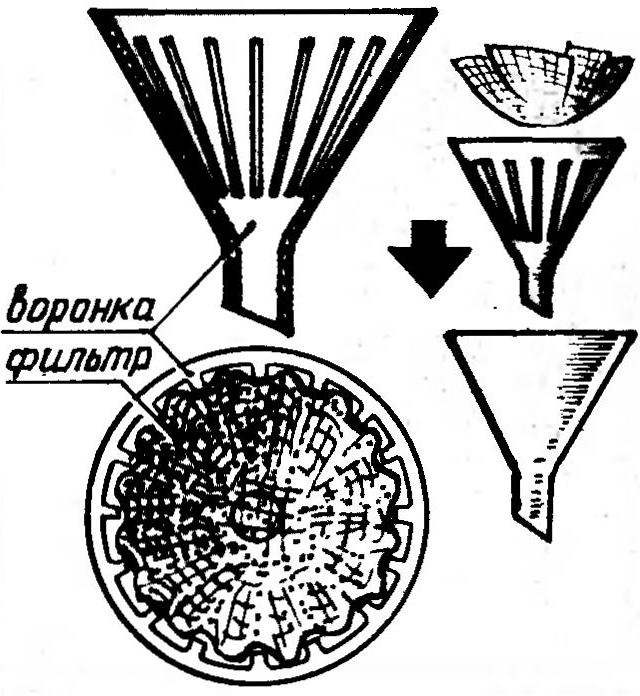 When you need something to filter through the fabric that is attached to a funnel, the process is often delayed due to the fact that, when wet, the fabric sticks to the walls of the funnel, and the result is works only a portion of it — directly over the hole.
Make the inner surface of the funnel ribbed and percolation is greatly accelerated. Seriously, cut slit in one funnel and placing it in the filter, insert it into another funnel.
Recommend to read
CORD PROTECTION
Cord electric soldering iron is typically not heat-resistant insulation. Therefore at its hit on a hot tip, perhaps a quick melt insulation and short circuit of wires. To avoid this, it...
BUILD-MODELS
-Models of missiles doesn't need to be. Do them and run interesting. Special, with nothing comparable to the excitement you experience the designers of such models, participating with...