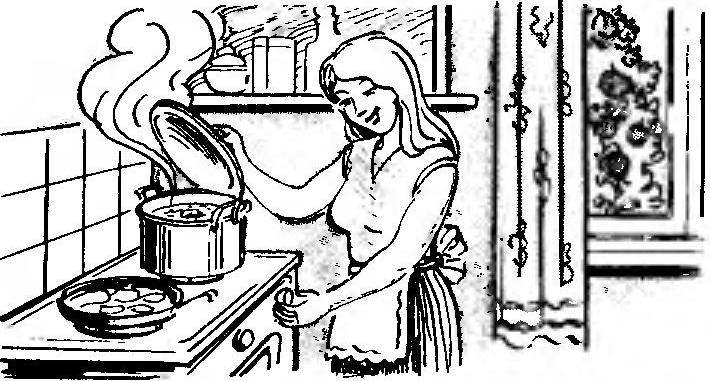 Biogas. Used in Ancient China, and then millennia later, once again "open" as "non-traditional, environmentally friendly energy source of the XXI century", it attracts a growing attention in our country. The evidence may, in particular, to serve the steady increase in biogas-related publications. Including in the pages of "Modeller-designer" (see for example, № 1'87, 5'88). Confirmation of steady growth in popularity, as well as the immensity of the topic of technical solutions for the production and practical use of "valuable gaseous product vyrobni (i.e., occurring without oxygen) fermentation (re-Pravaya) of the organic substances, previously falling under the category of worthless garbage", and it is this article.
Biogas is basically "hell" mix. Its main components: methane (55-70%) and carbon dioxide (28-43%); small amounts also present other compounds, including chemically aggressive. For example, hydrogen sulfide. And it is impossible not to take into account when you create an installation for the production of biogas, taking into account that on average 1 kg of organic substance, biodegradable to 70%, produces 0,18 kg of methane, 0,32 kg of carbon dioxide, 0.2 kg of water and 0.3 kg of an irreducible residue.
Since the decomposition of organic waste with the release of biogas is the result of certain types of bacteria, washing significantly it affects the environment. In particular, temperature. Is: the warmer, the higher the rate and extent of fermentation of organic material.