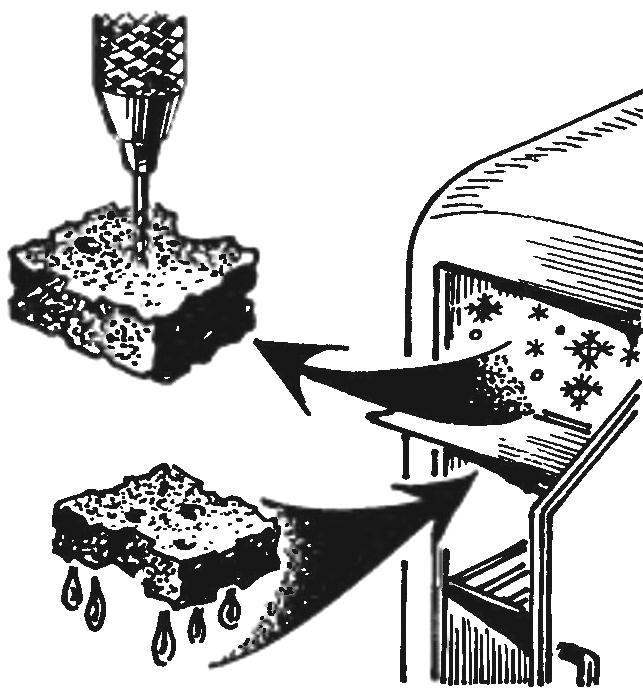 Not so easy to drill a hole in laminated or foamed material. However, if he is able to absorb water — you can use a witty way, received in due time, even the copyright certificate. The trick is that the wetted workpiece of such material you need to pre-freeze. And so the frozen layer will easily succumb to any drilling.
V. VLADIMIROV
Recommend to read
HOT ON NAILS
This is an original and extremely simple device can perform a dual role: the stand, which is convenient to put hot pot, and a kind of roster that prevents it from cooling. In the latter...
THE LOCKING MECHANISM FOR HANGERS
Now, increasingly, reminders to us of the purchased clothing meets recommendation: to dry after washing on hangers. However, on the clothesline they are — a favorite toy of the wind: a...