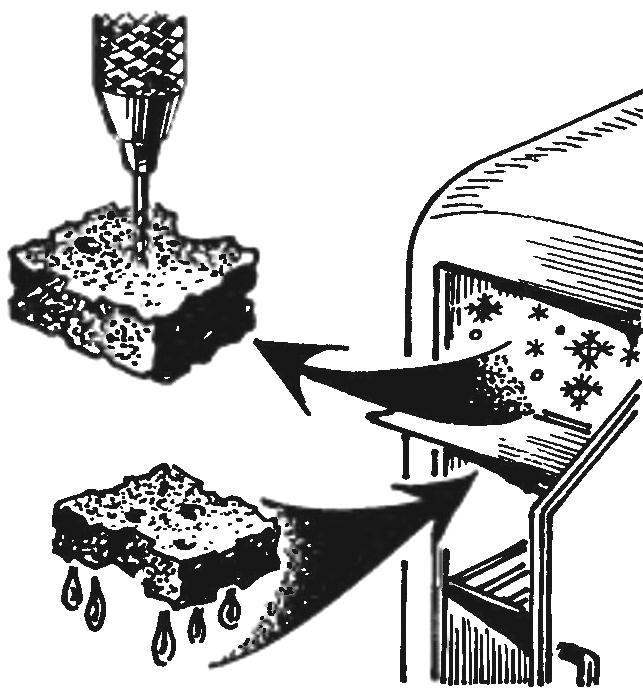 Not so easy to drill a hole in laminated or foamed material. However, if he is able to absorb water — you can use a witty way, received in due time, even the copyright certificate. The trick is that the wetted workpiece of such material you need to pre-freeze. And so the frozen layer will easily succumb to any drilling.
V. VLADIMIROV
Recommend to read
SCREW IN AID
The end of the stick in the hole of the butt is held by the wedge. But eventually, the knot loosened and then the axe is to work not only uncomfortable,but dangerous. If time and...
HANDLE COILS
Files generally are available without handles, and the latter may not be available at the time of purchase. To make them yourself is not everyone's strength. But this method is available...