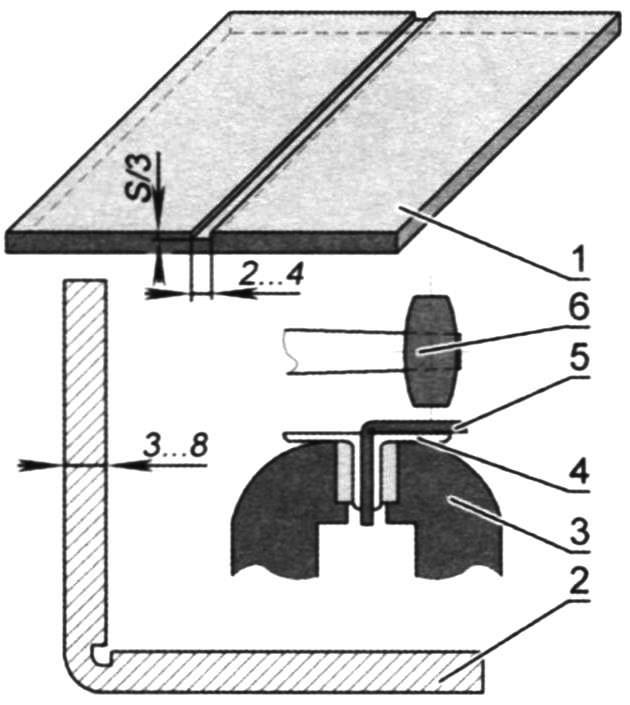 Blanks of sheet metal with a thickness of 3 – 5mm will be more accurate and easier to bend at home if they are pre-trimmed along the fold lines using the grinder (and if the workpiece is not very long, and with a hand saw) about a third of the thickness of the sheet. And the bend radius will be much smaller.
Bend "cold":
1 – sheet metal with a slit for bending; 2 – finished part after the bend; 3 – bench vise; 4 – padded corners; 5 – detail in the manufacture; 6 – hammer (mallet)
Recommend to read
EVEN SILK, THOUGH THE SKIN
  For sewing normal sewing machine materials such as tough leather or canvas, offer to complete the regular presser foot or to make a new one. It is necessary that the cloth was not...
WITHOUT WETTING THE HANDS
The wall of the tank is often covered with the inner side greenish tinge. It is usually removed with a scraper, not releasing aquarium. Thus inevitably damaged plants, turbid water. The...