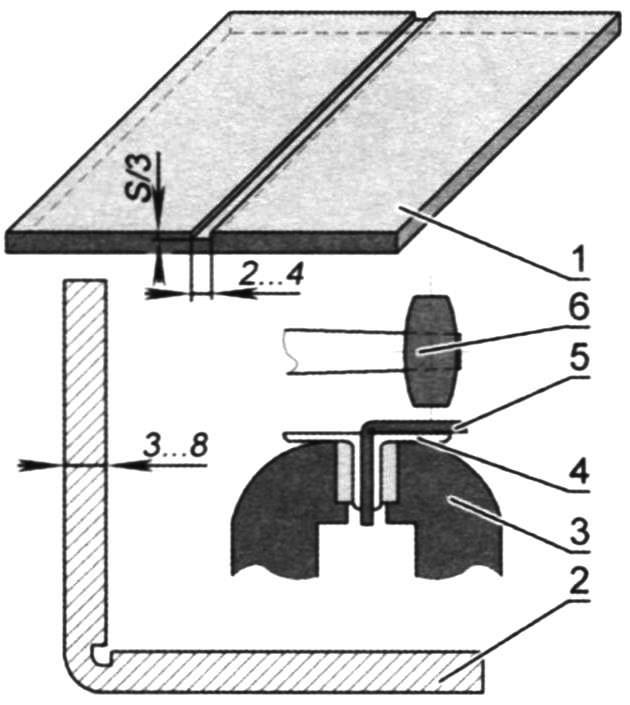 Blanks of sheet metal with a thickness of 3 – 5mm will be more accurate and easier to bend at home if they are pre-trimmed along the fold lines using the grinder (and if the workpiece is not very long, and with a hand saw) about a third of the thickness of the sheet. And the bend radius will be much smaller.
Bend "cold":
1 – sheet metal with a slit for bending; 2 – finished part after the bend; 3 – bench vise; 4 – padded corners; 5 – detail in the manufacture; 6 – hammer (mallet)
Recommend to read
HAND, AND AS LARGE
Commercially available small vise with a clamp to hold or to tighten to the table — depending on the workpiece. However, along with this advantage there is a disadvantage: if we clamp...
MIRROR, MIRROR, HELP!
Pipes of heating are laid, usually near the walls, and even along corners. On the reverse side is difficult not only to paint them, but even control the quality of work. To tighten the...