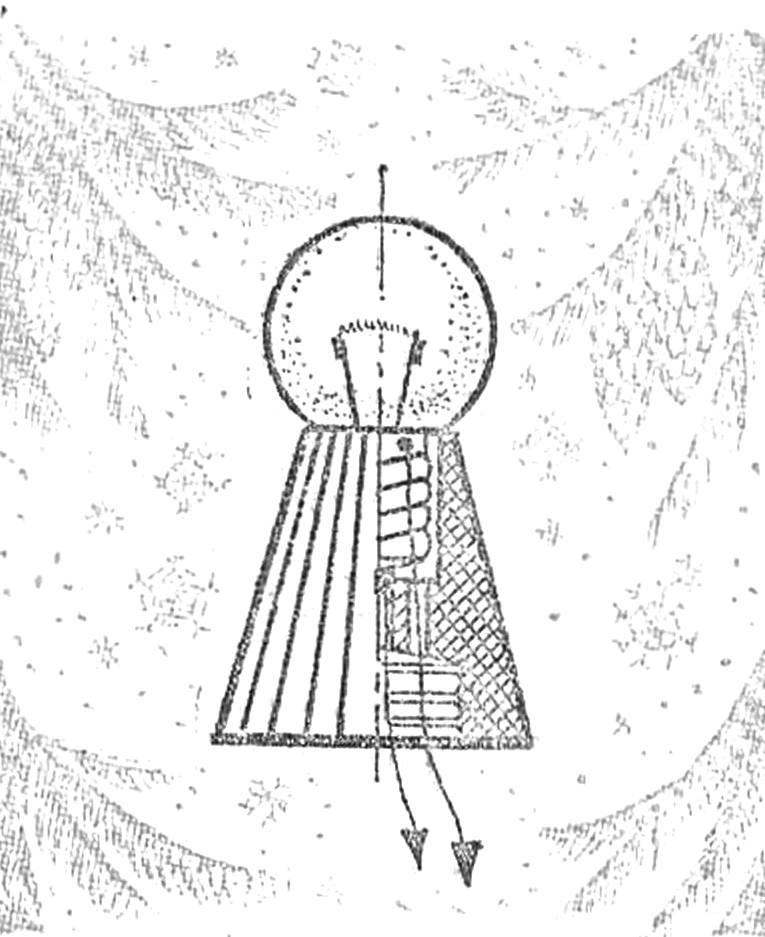 How to collect Christmas tree garland, if you do not have ammunition for the bases of the lamps? Instead, you can use rubber or PVC tube electrical tape. They are well isolated from the plinth, but it is very unsightly.
Much neater look cartridges, made of caps from tubes of toothpaste. The septum cap with a hot awl to make two holes, pass through them the wires are soldered to the cap, insert it into the socket of the cap and secure with drop of glue.
The base of the cap can be attached with glue "Moment" to the plastic clothespin, and then homemade Christmas tree garland does not give the purchase.
O. BOYKOV
Recommend to read
BOX BACKLIT
To sort the slides of a copy of a small drawing, figure will help this simple lamp. For its production will need a cardboard box of suitable size, a sheet of plywood, a screen of frosted...
LIGHT SIGNAL LAMP
Plastic pill bottles medicine make excellent caps, signal lamps. The holes in the chassis are drilled on the diameter of the blanks. Caps, painted diluted capelike pasta from ballpoint...