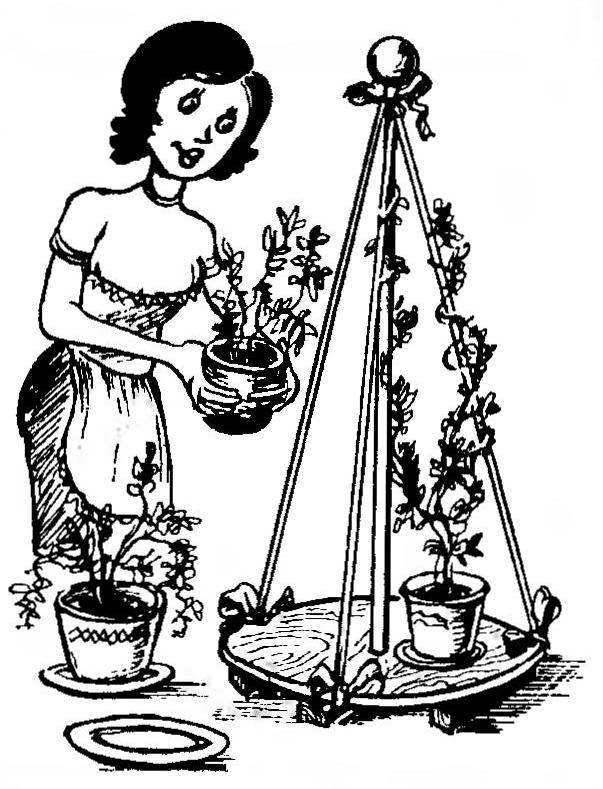 Beautiful stand for climbing plants derived from wood (plywood, timber) of a disk and a wooden rod or of the dural tube of small diameter inserted in its Central hole.
From the edges of the disk to the top of the rod can be stretched the colored cords or ribbons — the plants will climb up, forming a fancy floral pyramid.
Recommend to read
CURLY… PODTSVETOCHNIKI
The flowers — and even artificial — always decorate the room. They look much better when they selected a suitable place on the wall, windowsill or table. For potted plants are usually...
PYRAMID FOR CUCUMBERS
It is believed that when the whip cucumber shoots have the ability to curl up like vines, the harvest increased, and deprived of contact with the ground the cucumbers are better...