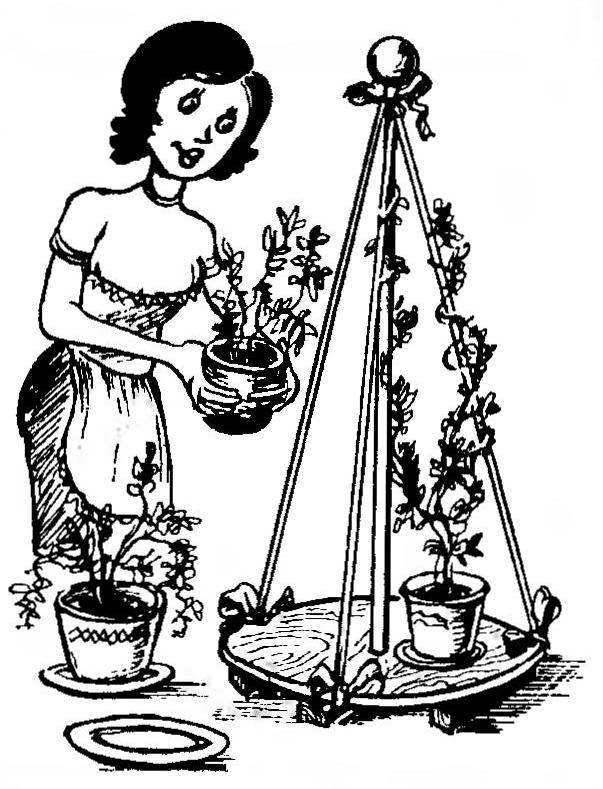 Beautiful stand for climbing plants derived from wood (plywood, timber) of a disk and a wooden rod or of the dural tube of small diameter inserted in its Central hole.
From the edges of the disk to the top of the rod can be stretched the colored cords or ribbons — the plants will climb up, forming a fancy floral pyramid.
Recommend to read
A GYRO WITHOUT A MOTOR
In recent years, the aviation enthusiasts in many countries are showing great interest in flying on makeshift gliders-the gyros and the gyros. Inexpensive, easy to manufacture and easy...
PWM — A NEW OPPORTUNITY
For the computer control various devices and objects I propose to use the method of pulse width modulation (PWM) is equally successful when working with different PCs: Intel-80286 to...