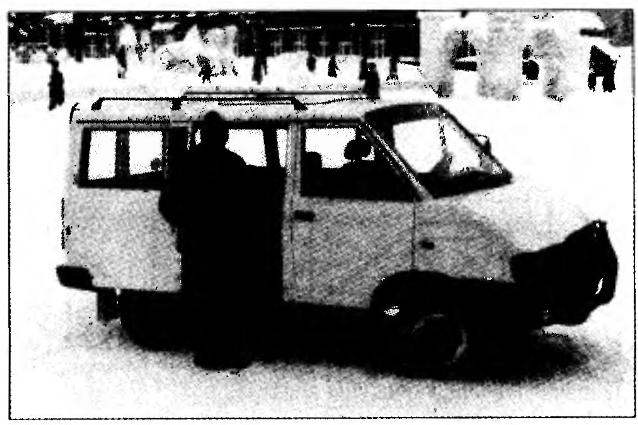 Russia is rich in people who can not imagine life without Hobbies, and his name—technical creativity. Their heads are busy with ideas and projects, and hand — work. Many of these people have designed and built single-handedly as many original cars as for the same time, idea can often develop the whole design Bureau.
Readers of "Modeller-designer" know a lot of names of Amateur inventors, can equally successfully realitate, SAI the designs and variety designs.
For example, Vasily Alekseevich SVERBIL of Karachay-Cherkessia has manufactured walk-behind tractor, tractor, car, airplane and several aerolite. And the most unique designs of Vladimir Ivanovich PETROV from the Krasnoyarsk territory — tillers, self-propelled chassis, tractor, air suspension, airboat.
In a number of them can be safely, postait and Stanislav Petrovich KOROVIN from Kumertau, in the South of Bashkortostan. He is the author of a snowmobile, microvesicle, jet ski, three cars (one of them for children) and the plane. A brief report of this original designer about your technical creativity opublikovan in the "Panorama from the letters of readers" ("modelist-Konstruktor" No. 1″of 2000). Nestan time russkosti some of its machines in more detail.
Seven-car "Orbit-1500", built in 1987, was worthy of its Creator. Stanislav took his family not only to nature, in beautiful surroundings Ku martau. Korovina made traveling by car to Moscow, in the former Czechoslovakia and twice on the coast of the Black sea.
Time passed, children grew up, and the old machine has ceased to meet the needs of the designer. He wanted a new, more spacious and comfortable. To the driver and passengers were not constrained by the tightness of the body to the seats laid out, and they could relax in a way no worse than at home. Yes, the load would remain.
First, Stanislav intended to construct a car-like van "Renault Espace". But then I saw the van "Volkswagen Transporter", and his plans changed dramatically. He decided that it is necessary to build such a car.