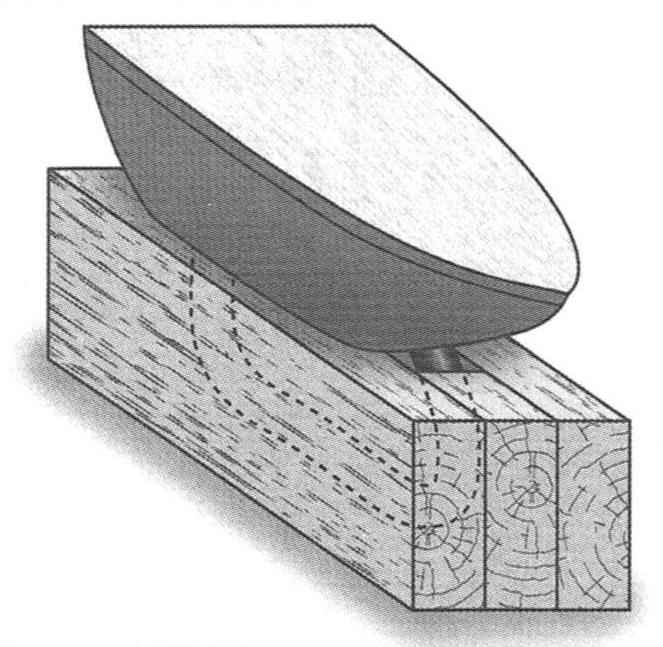 Somewhere in the closet or on the mezzanine you've got old cast iron iron, which is usually heated by the burner household gas stoves.
Remove it when you need to perform a small skin work: mounted as shown in the figure, it will serve as a makeshift anvil.
Recommend to read
NOV OLD RAZOR
The "grandfather" safety razors, which have long ceased to use it, there's one valuable part, of which it is possible to use for other purposes — it clip. Unscrew the components, remove...
IN THE TUB, UNDER THE CAR
The owners of the garages know how difficult it is to make a good pit for inspection and repair of the vehicle. Of course, to dig it special is not working, but then it is necessary to...