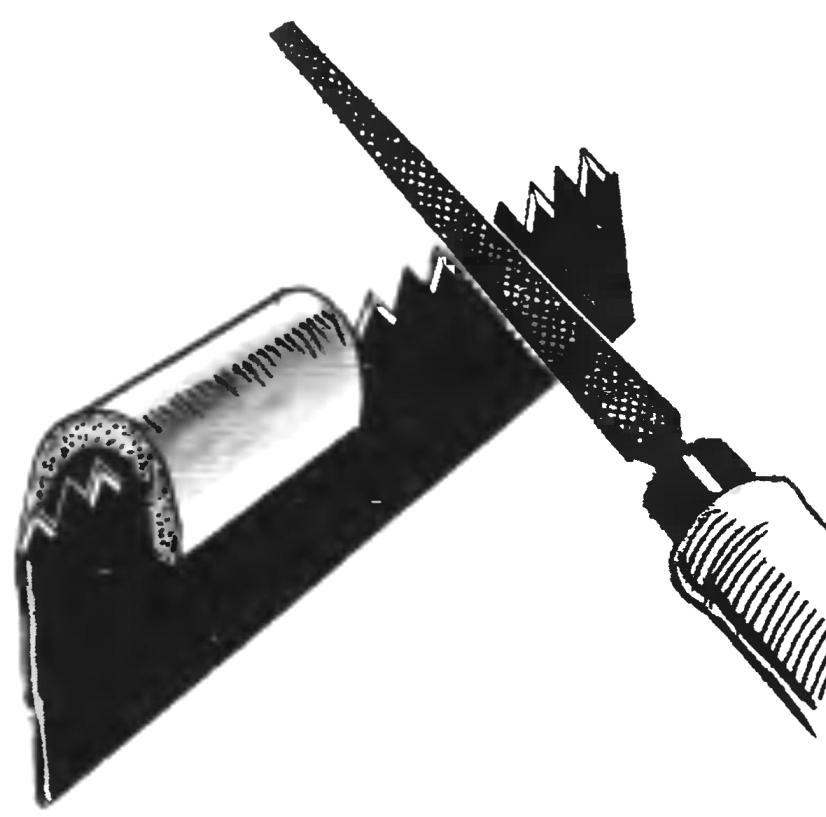 When sharpening saws with a file, if it is not docked, holding her hand runs the risk of injury from sharp teeth. To avoid this, make of a segment of hose to the loser at hand — work will become safer and more convenient.
Recommend to read
HOW TO ACHIEVE THE STEREO EFFECT
Music lovers understand the interest shown by people of different ages and professions to all new in the field of stereophony. The development of electronics and improvement on the basis...
MODELIST-KONSTRUKTOR 1989-11
CONTENTS: Organizer of technical creativity: I. Evstratov. Grow up, train the change! (1). Public KB "M-K": N.Shershakov. Lift skier (2); V. Novoseltsev. Choose a motor for ALS...