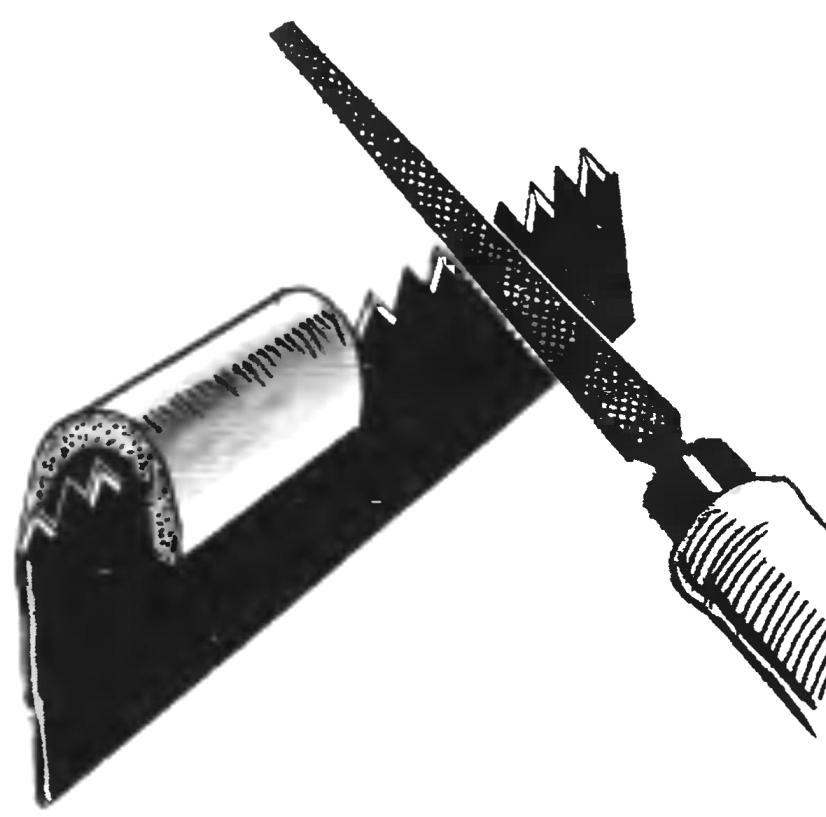 When sharpening saws with a file, if it is not docked, holding her hand runs the risk of injury from sharp teeth. To avoid this, make of a segment of hose to the loser at hand — work will become safer and more convenient.
Recommend to read
MAIN BATTLE TANK T-90
The main drawback of T-72 tanks of all modifications, compared to other cars of the Soviet and foreign production of those years was the lack of an automated fire control system (FCS)....
Mil Mi-28
An experimental model of anti-tank combat helicopter Mi-28 first flew on 10 November 1982. Was built four prototype — they completed the full cycle of state tests.   Rotor...