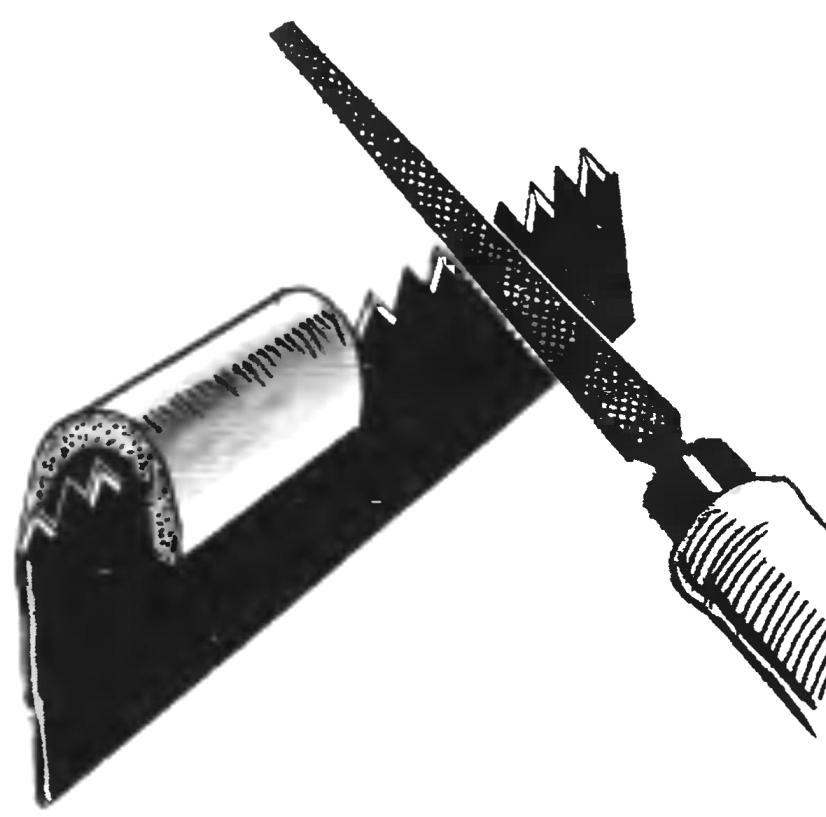 When sharpening saws with a file, if it is not docked, holding her hand runs the risk of injury from sharp teeth. To avoid this, make of a segment of hose to the loser at hand — work will become safer and more convenient.
Recommend to read
AND HANDS INTACT!
Sharpen the saw — a simple matter, but it has the potential to injure your fingers on the sharp teeth. Use a cut rubber hose. It is sufficient to cut: it up and push on the part of the...
AWL INSTEAD OF SCISSORS
You should not use a sharpened knife or scissors for cutting sandpaper. You only blunted their blades. Easier and more effective to cut the sandpaper with an awl or other sharp object on...