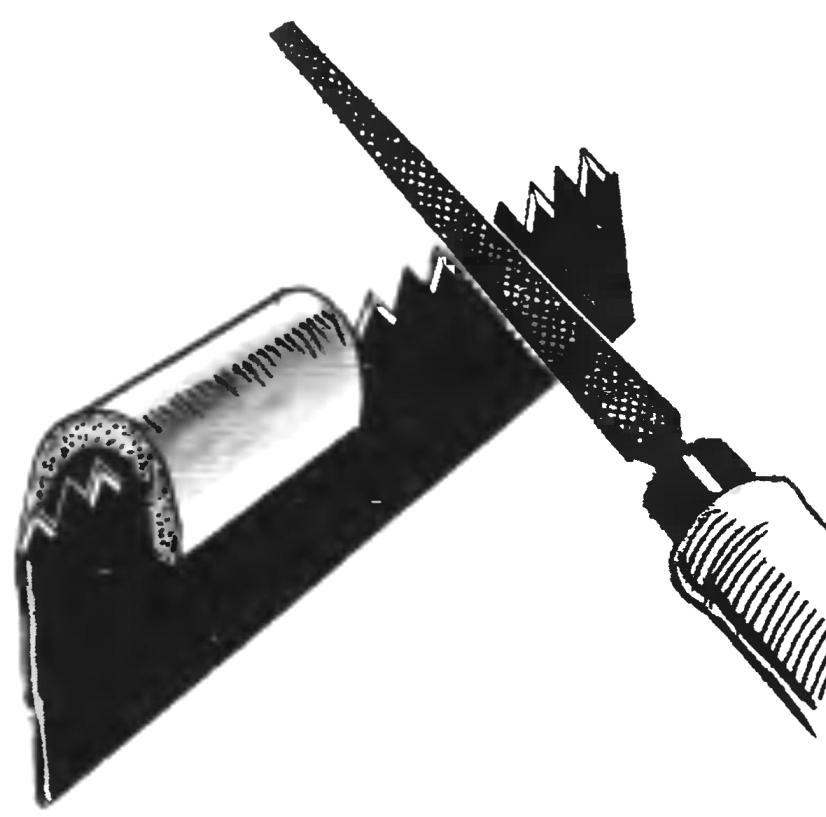 When sharpening saws with a file, if it is not docked, holding her hand runs the risk of injury from sharp teeth. To avoid this, make of a segment of hose to the loser at hand — work will become safer and more convenient.
Recommend to read
PWPTR FOR KITCHEN
If you forgot how baked waffle cake, preparing jellied fish or fried chicken Tabaka, it does not matter. Grab a cookbook, find the desired recipe and cook what you will. However, when...
BOTTLE CONDITIONING
At his dacha in hot weather use air conditioning own design based on VOSTOCHNOGO fan. I was attached to his box, which is put in the supine position for a few plastic bottles of frozen...