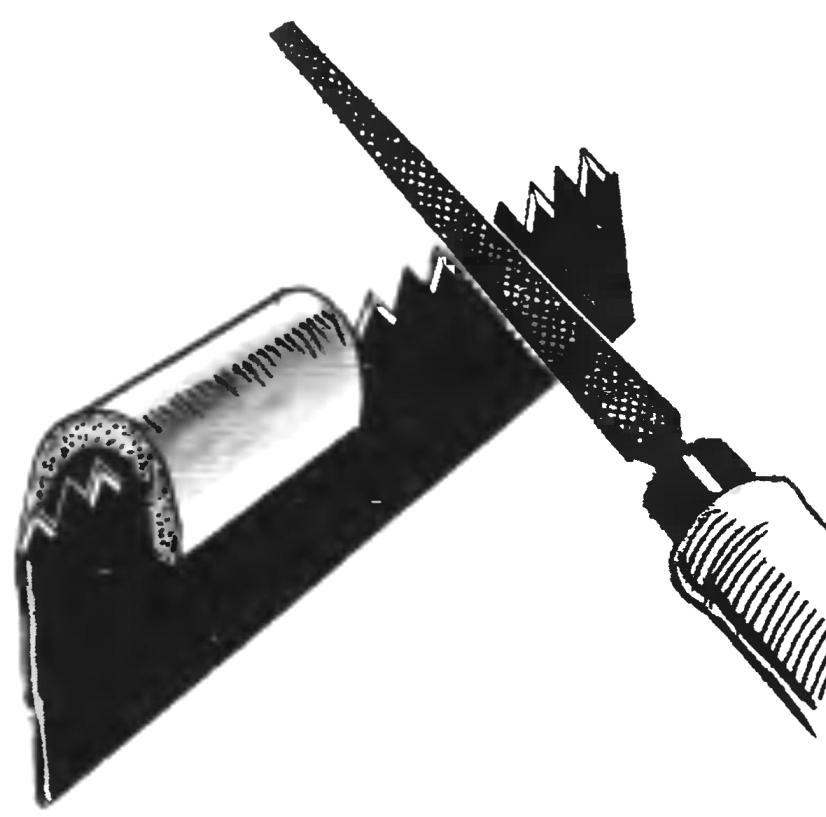 When sharpening saws with a file, if it is not docked, holding her hand runs the risk of injury from sharp teeth. To avoid this, make of a segment of hose to the loser at hand — work will become safer and more convenient.
Recommend to read
ON THE SLEDGE — IN THE SUMMER!
Gardeners will appreciate the trolley-sledge, shown in the figure, because it can be used all year round. Necessary, for example, in summer, carry some cargo, put it on the cart, put on...
HOMEMADE RAIN
We all know that when watering garden plants water shall be sprayed. For these purposes it is possible to manufacture the nozzle on the hose from the segment of steel pipe of suitable...