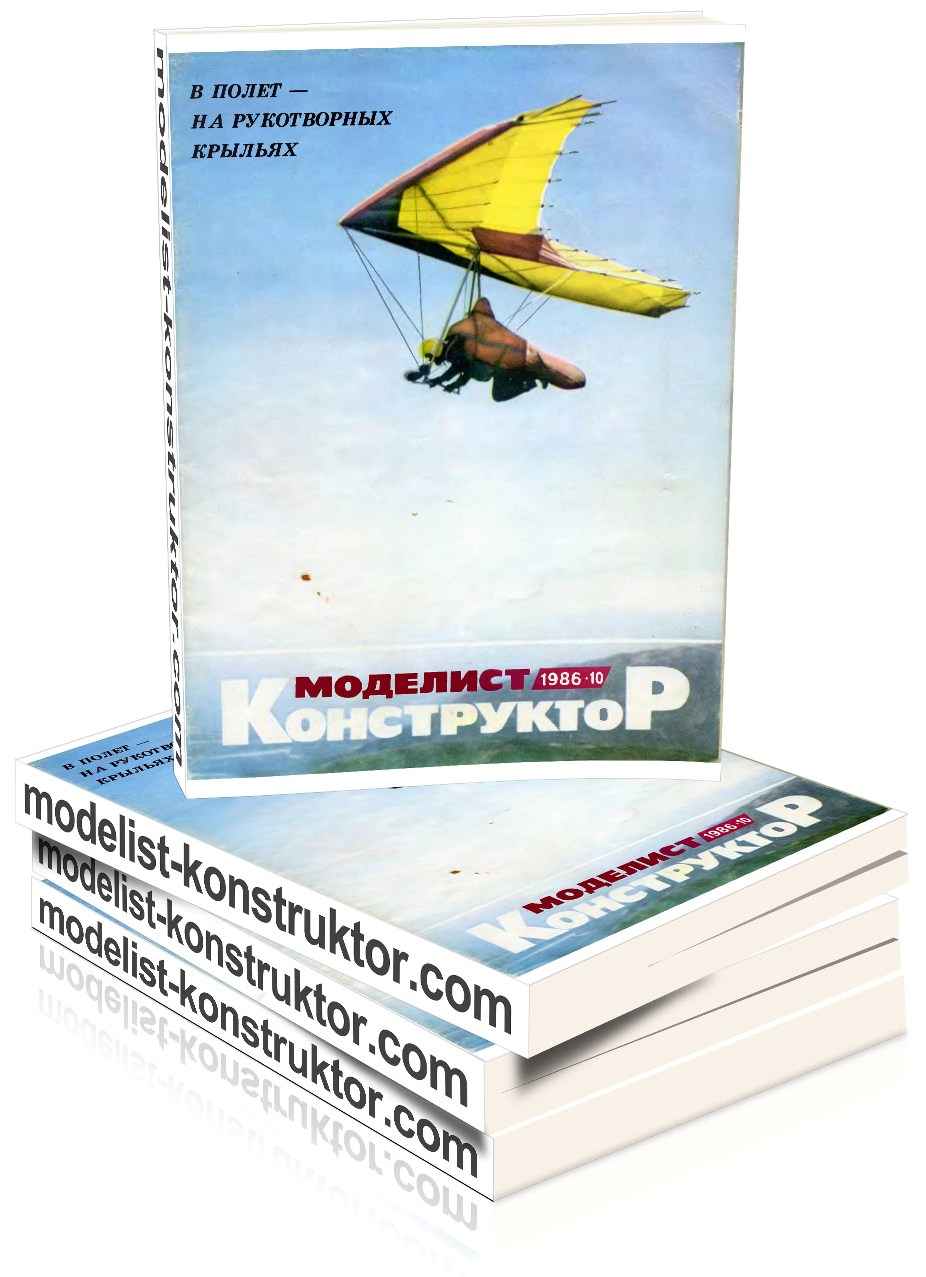 CONTENTS:
Organizer of technical creativity: A. Timchenko. Student co – contribution in five years (1).
Public KB "M-K": A. Vasiliev. Cottage-traveler (4).
Abilites "M-K": V. Kondratev. Squadrons and squadrons of (9).
Models in the world: V. Kibets. Contrary to tradition (13);
An unusual gift (15).
XVII all-Union competition "Space": (17).
Make for school: L. Akopov, O. Klyuchnikov. The code Converter (18).
Devices-helpers: V. Einbinder. Generator OU: economical and just (20).
The results of the contest "computer science": (22).
Sea collection "M-K": G. Smirnov, V. Smirnov. The main enemy of the Soviet Tatarnikov (23).
Firm "I": V. Lutikov. Cosmetics wall (25);
If the house painter (26).
Family bins: I. Buyanov. Table-pohrebets ' (26);
L. Bubnova. Cabbage in the sofa (26).
Our workshop: P. Tarasenko. Homemade drill rod (28).
Tips from around the world (29).
Sports: S. Balakin. Hang gliders over Uskudara (31).
COVER: 1-4-p. I – VI USSR championship in outdoor sports. Photo by A. Chernykh; 2. Student KB the Leningrad Institute of aviation instrument making; 3. – At different latitudes. Making Zykunova.
TAB: 1st page – Giving-trailer. Fig. B. Kaplunenko; 2-I page – Abilites "M-K". Rice M. Petrovsky; 3. – Sea collection "M-K". Fig. V. Baryshev; 4-I p. – Club house masters. Fig. Boris Mikhailov.
Modelist-KONSTRUKTOR 1986-10 PDF (download)