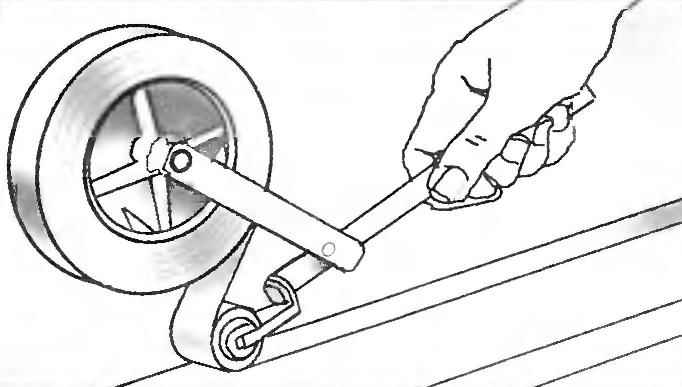 Film sticky tape — very convenient packaging and sealing joints material. And if operations on the gluing has to do a lot — there is a need for them to "mechanize".
In this case, will help paint roller the appropriate width, the handle of which is mounted by a simple bracket under the block strips as shown in the figure.
Recommend to read
ECONOMICAL WASHING
Can I wash my car three or four bottles of water? Yes, if you use basic detergent device consisting of conventional brushes, cut hose and plastic bottle with capacity of 1,5—2 liters....
HOMEMADE, SURPRISING PROFESSIONALS
Before you start talking about the car, imagine its Creator and the author of the article Yuri Ivanovich Algebraists. All his conscious life is connected with technology, and its most...