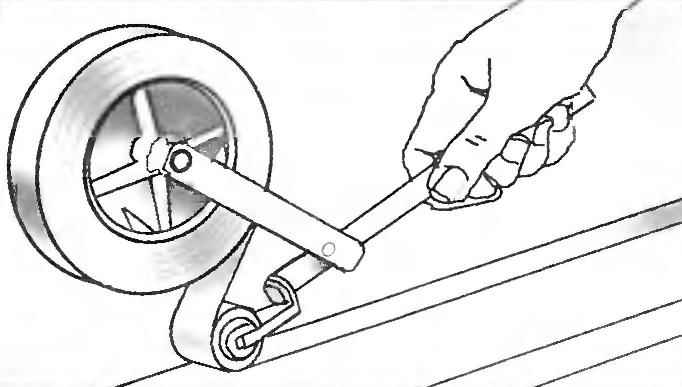 Film sticky tape — very convenient packaging and sealing joints material. And if operations on the gluing has to do a lot — there is a need for them to "mechanize".
In this case, will help paint roller the appropriate width, the handle of which is mounted by a simple bracket under the block strips as shown in the figure.
Recommend to read
QUIET EAST ON THE SLY…
When February 10, 1904 Japan officially declared war on Russia, first shots have already sounded: the Russian ships were suddenly attacked at Port Arthur and Chemulpo neutral. Initial...
SOLDERING IRON-"TELESCOPE"
No welding or modern technological methods of joining metal surfaces with a laser or super glue — not supplanted the old, but not aging method: solder. And it is promising new products,...