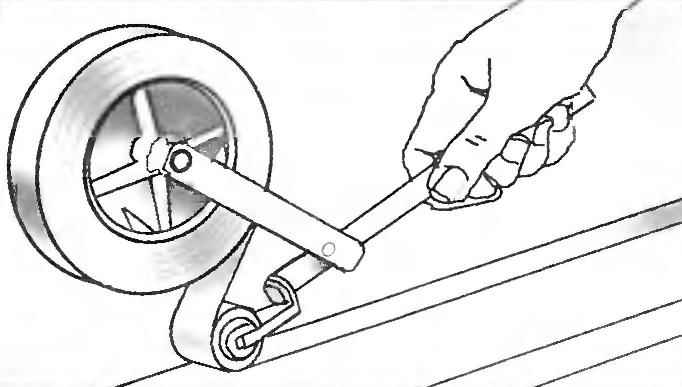 Film sticky tape — very convenient packaging and sealing joints material. And if operations on the gluing has to do a lot — there is a need for them to "mechanize".
In this case, will help paint roller the appropriate width, the handle of which is mounted by a simple bracket under the block strips as shown in the figure.
Recommend to read
INSTEAD OF DUCT TAPE
I want to share with the readers of "M-K" a small trick that often helps me when it is urgent for insulating wires and electrical tape no. Done in this case so I cut a strip from the...
THE "HOOK" OF THE PAINTER
You paint the fence for the first time or renews oblasti — in any case, the work is time-consuming in itself, but still every time you bend with a brush or roller to the container of...