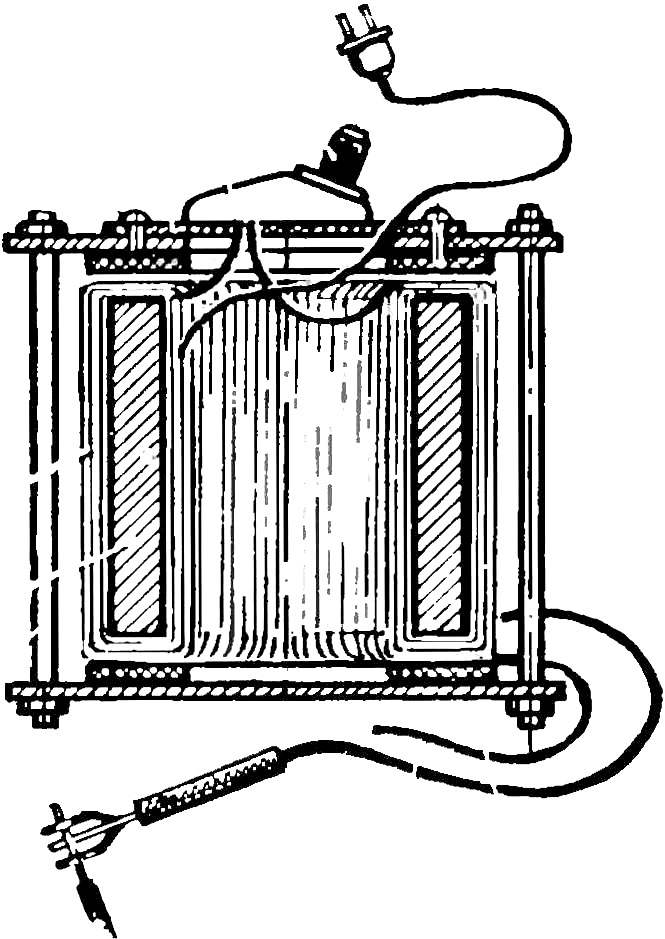 Design welding transformer I have, so experience in this are. I want to offer the readers of my last — as it seems the most successful — the development of a welding machine is not entirely conventional design.
The peculiarity of this device is that the core of the transformer represents the stator end-of-life induction motor. The choice of the core is determined by the cross sectional area of the stator — it should be at least 20 cm2. If this condition is satisfied, fit a stator from any of the asynchronous engine. Well, the cross-sectional area is determined as shown in the figure.
I will mention that the most rational cross section of the stator-core lies between the values of 20 cm2 and 50 cm2. In principle, suitable cores with an area less than 20 cm2, however, it will have to reduce wire size in the primary and secondary windings of the transformer, which will greatly reduce the power of the unit and narrow its possibilities. But the use of cores with cross-sectional area more than 50 cm2 irrational: the transformer at its base it turns out unnecessarily bulky and heavy, and this, too, is not a virtue portable welding machine.
Remove the stator from the frame of the engine is not too difficult. This can be done using a hacksaw and a small hammer. To start engine with removable front and rear covers together with the anchor. Then the cutter need to make a couple of cuts thus, as shown in the figure. Drank the deep, but be careful not to damage the stator. Just know this: the deeper propyl — even easier and without damage be able to remove the stator from the housing.