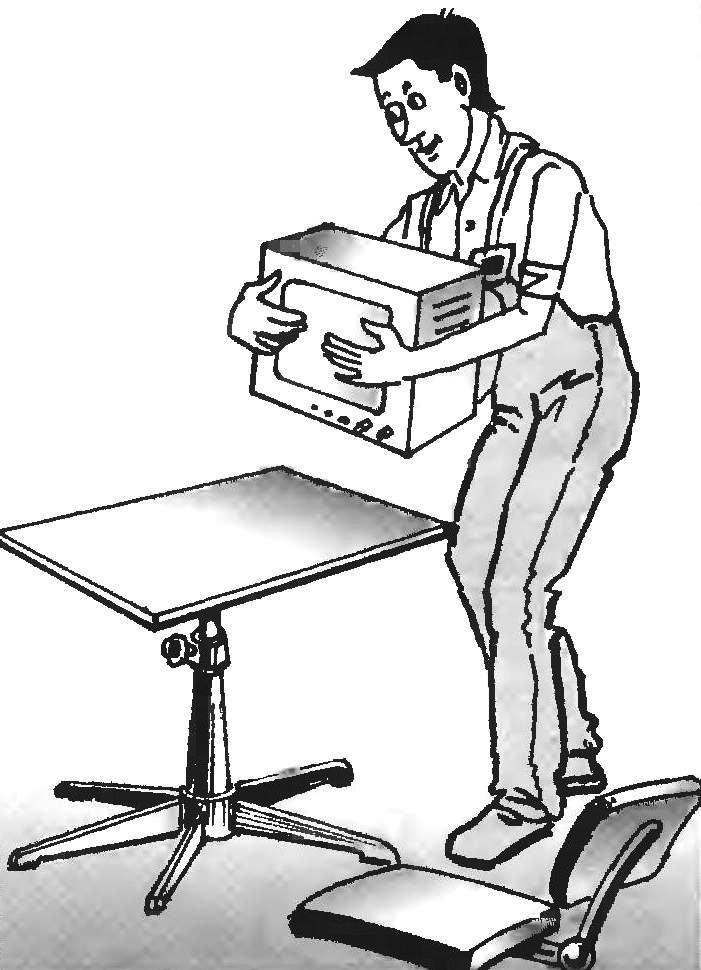 All nice and comfortable modern chairs on a rotating metal base, so sorry — often break down. However, after that, they can be useful, but in a new way. If, instead of sitting on the ground rod rotation to install a small piece of 20-mm plywood — get a coffee table or turning the TV stand.
Recommend to read
THE MACHINE — TV
The image on the blue screen was perceived undistorted, the viewer must be directly in front of him, not the side. Not by chance we no-no and will deploy this difficult box, if the...
SO AS NOT TO INTERFERE
How in the large or small basins, so they are all occupying the limited space of the bathroom. Three hook driven into the wall above the bath, will solve the problem — they will serve as...