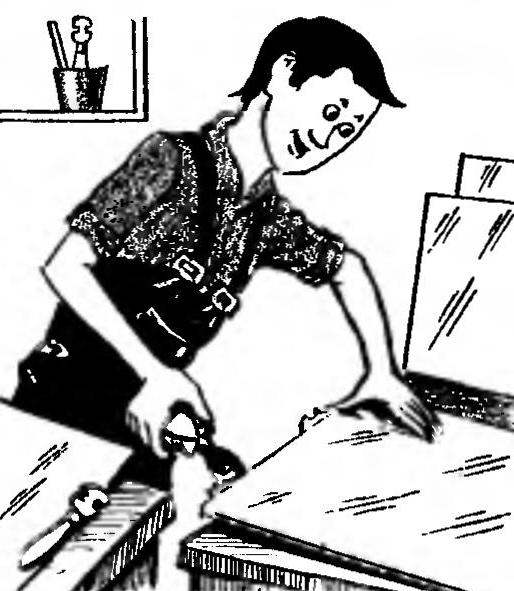 If a sheet of glass cut by a few millimeters, then break off the edge you better not side groove of the glass cutter, and pliers. In this strip of glass is often separated from the sheet immediately over the entire length; but even if in parts, the line of cleavage is still neater than finishing her glass cutter .
Recommend to read
PLIERS WITH SPRING
Work with pliers, side cutters or other similar tools will be significantly easier if the plastic knob to insert a spring made of cut steel wire with a length of about 150 mm.
MEASURES THE BOLT…
To permit sheet metal, need metal shears and a line with the Scriber for drawing cut lines. And if you can see the curved workpiece? Use the bolt or stud of suitable length, as shown in...