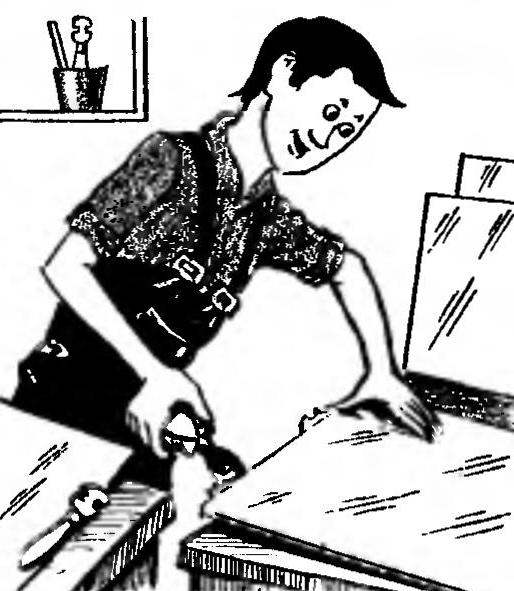 If a sheet of glass cut by a few millimeters, then break off the edge you better not side groove of the glass cutter, and pliers. In this strip of glass is often separated from the sheet immediately over the entire length; but even if in parts, the line of cleavage is still neater than finishing her glass cutter .
Recommend to read
ELECTROBOILER
The idea to use as a vehicle motor wheel is tempting. She became interested in members of the laboratory design of compact machines Cute Siberian branch of the USSR ninth-graders Sasha...
AND REMEMBER, AND WILL GIVE A SIGNAL
Digital multimeter in a new role. Inexpensive digital multimeters M-830В today widely used not only in industry but also in everyday life: for example, to measure the voltage in the...