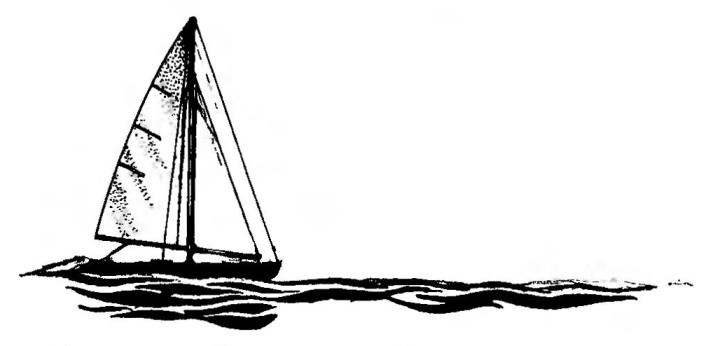 The easiest way to cast him "into the ground" — in sand-clay the form obtained by pressing it to the plane of symmetry of the model Bulba, carved out of wood. Bulbs obtained from pairs of such castings, tied in a single whole with three or four screws-tapping screws.
The next stage of construction of the body — bonding of the frame members and the keel well, which under the wooden slats, plywood box and pitching well in the foam cut grooves, and all these details are fixed in the housing with epoxy glue.
The thus prepared body finally barked and glued by epoxy resin with two or three layers of thin fiberglass or nylon (nylon stocking). After resin curing, the hull puttied, barked at him pasted Stasova strap, hinge joint helm, forestay and vant-potency, and its surface is painted with automotive paint.