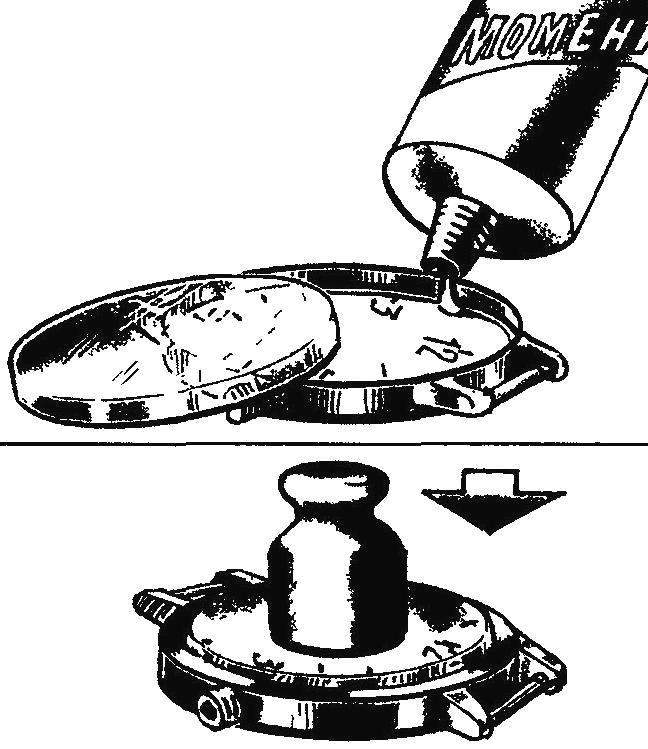 The hour glass slipping from its frame, it is necessary in the edge of the recess on it gently to apply a little glue of type "Moment" and, setting the glass in place, gently loading it until the glue dries.
Recommend to read
HANGER FOR AN HOUR
Sheet aluminum or stainless steel and a hacksaw is all that is necessary for making a simple hanger that will fit into the bathroom interior.   Yuri PISKUN, Donetsk
CAREFUL REFILLING
Water from the aquarium gradually evaporates, and it is necessary periodically to refill. In order from the bottom rose the disturbed dregs, has a witty way neat topping. The amount of...