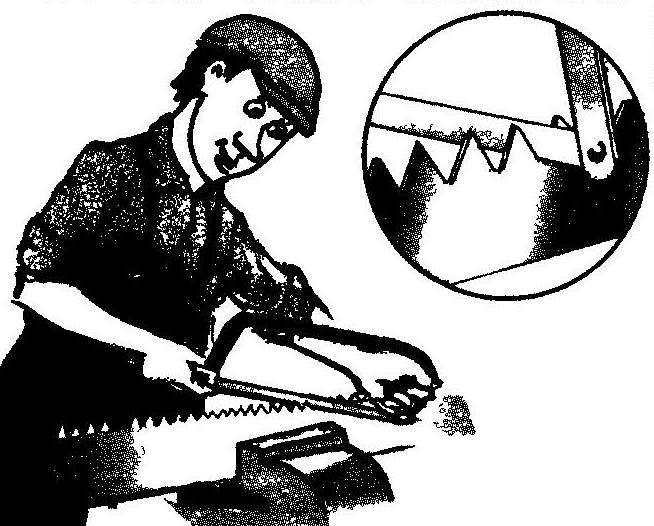 If the saw teeth from long term use it had lost its sharpness and shape, it can be corrected with a file of triangular cross-section or a suitable needle file. But you first need a hacksaw to saw through slightly the angles between the teeth, sharpening will be easier.
Recommend to read
AND HANDS INTACT!
Sharpen the saw — a simple matter, but it has the potential to injure your fingers on the sharp teeth. Use a cut rubber hose. It is sufficient to cut: it up and push on the part of the...
Insurance for drill
Drill chuck, in particular manual, is not always able to keep the drill from turning when machining hard metals or release of the cutting edges of metal. It solves the problem of the...