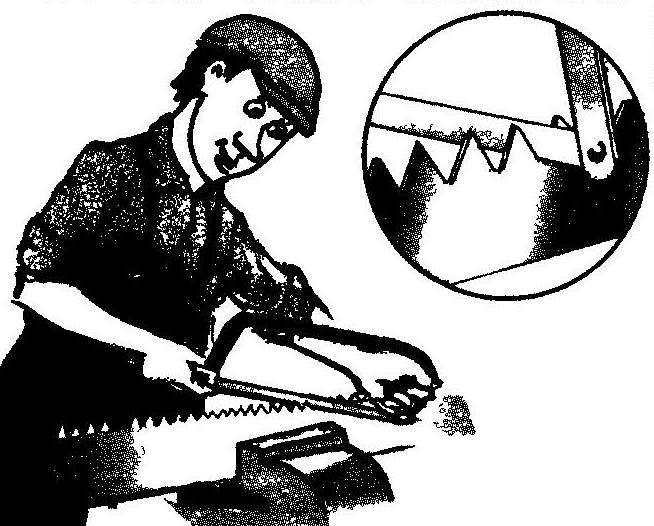 If the saw teeth from long term use it had lost its sharpness and shape, it can be corrected with a file of triangular cross-section or a suitable needle file. But you first need a hacksaw to saw through slightly the angles between the teeth, sharpening will be easier.
Recommend to read
THE INSTRUMENT FOR TESTING LOW-POWER TRANSISTORS
For its production you will need two capacitors, a resistor and phone capsule (see diagram). Removing the insulation pad under the membrane of the phone parts are mounted directly in the...
IN LARGE AND SMALL
Under this title in one of last numbers we published a compendium of universal furniture for school workshops. Judging by the reader reviews she has received with great interest the...