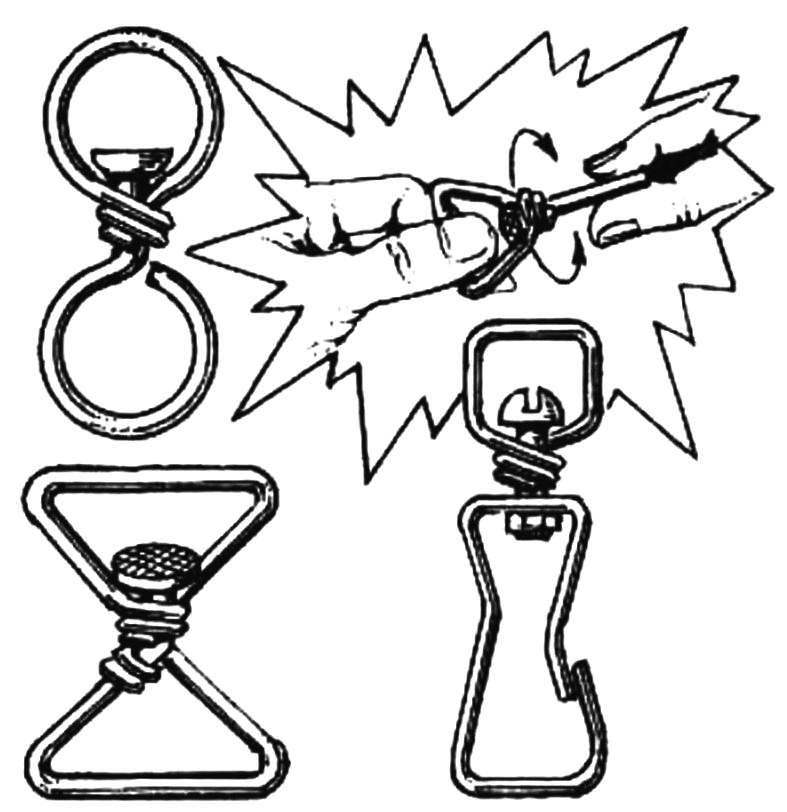 Sometimes to connect two devices or articles required joint called a swivel. It provides independent rotations of one part relative to another. The swivel is often used in conjunction with a carabiner (hook with constipation). For example. in the ship's gear, and leashes for dogs and other animals kept on a leash. Now put them on the straps of the bags that are worn on the shoulder.
The hinge consists of two parts (brackets): one with "fungus"-hat, another with a hole-eye. It happens that the connection fails. Citizen to replace him easily in the nearest workshop or bought in the store, since the cost is not so great. Rural resident to the Studio or shop should be more accessible.
Meanwhile, to make the hinge is a snap most of two ordinary nails, as shown in the figure, would be a good fit their length and diameter. By the way, the one without a hat, you can replace the appropriate wire, and in some cases a nail with a hat — by a suitable bolt with a nut.
A. POLIBIN
Recommend to read
Countersink for drill
Everybody knows to "hide" the head of the screw or nail, a hole must be countersunk. In a domestic environment this operation is usually large diameter drill. But it kvostik drill does...
RUNNERS FROM CLOTHESPINS
Making repairs in the bathroom, I thought, as if to hang a curtain rod from the film? After all, the intended metal "dog" with a wire "loops is designed more for the cord or ring, in...