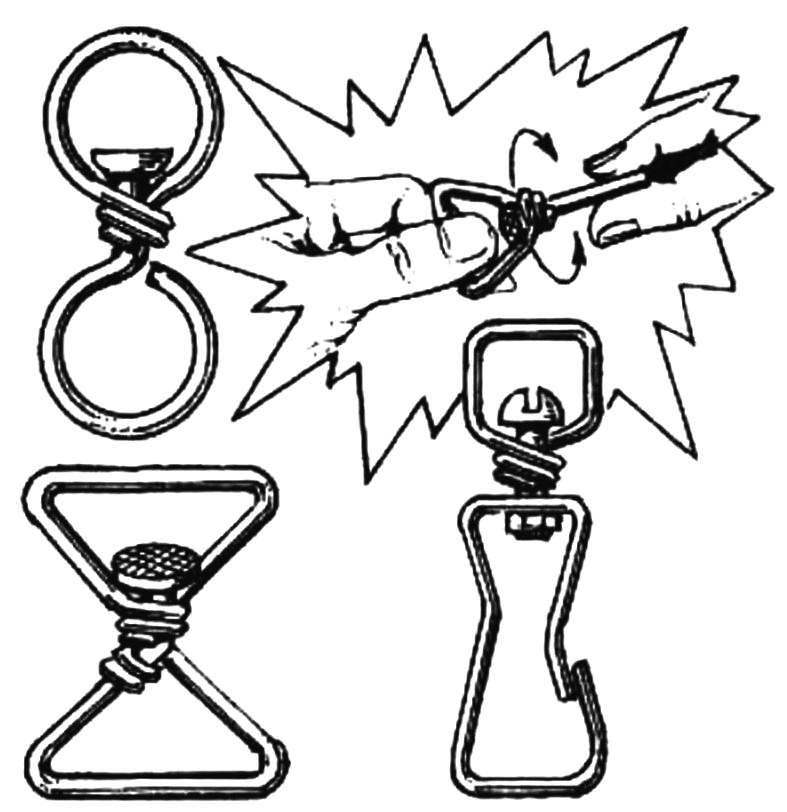 Sometimes to connect two devices or articles required joint called a swivel. It provides independent rotations of one part relative to another. The swivel is often used in conjunction with a carabiner (hook with constipation). For example. in the ship's gear, and leashes for dogs and other animals kept on a leash. Now put them on the straps of the bags that are worn on the shoulder.
The hinge consists of two parts (brackets): one with "fungus"-hat, another with a hole-eye. It happens that the connection fails. Citizen to replace him easily in the nearest workshop or bought in the store, since the cost is not so great. Rural resident to the Studio or shop should be more accessible.
Meanwhile, to make the hinge is a snap most of two ordinary nails, as shown in the figure, would be a good fit their length and diameter. By the way, the one without a hat, you can replace the appropriate wire, and in some cases a nail with a hat — by a suitable bolt with a nut.
A. POLIBIN
Recommend to read
SOLDERING HOOD
When soldering tin-lead solder emits vapours, which are very harmful, especially lead. The smell of rosin is not all pleasant. Some hams even have to leave your favorite passion -...
THE CONTINUATION OF "BANQUET"
All-wheel-drive car BMW X5 2006. Not so long ago we introduced readers to a BMW X5 of the company Bayerische Motoren Werke, first unveiled at the 1999 Detroit auto show. The first in the...