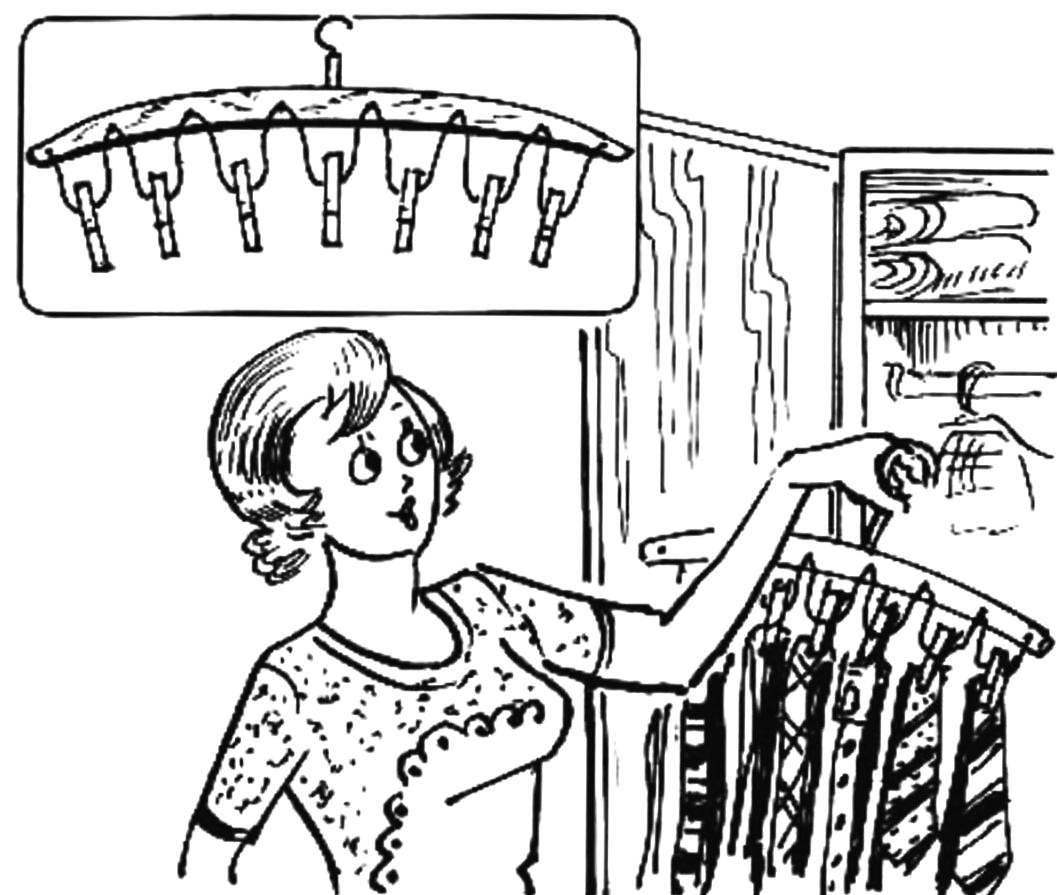 To embed in the wardrobe small, but long toilet articles — scarves, belts, ties — usually on the doors do metal braces. However, they are very inconvenient to use: hang items in several layers; when you try to remove one of the objects stretch and slip, and others. Upgrade, as shown in the figure, any shoulders and get a "multi-lateral" racking for such items, reliable and convenient. Clothespins can be used both wooden and plastic.
Recommend to read
SHOULDER TIE
In the closet or the wardrobe of any design there are shelves or brackets, hangers for placement and headwear, and outerwear, and shirts. But ties — no special device, except that the...
WILL NOT SLIP OFF
On the door of the wardrobe is usually a wire bracket-hanger for small things: scarves, ties, belts, trying to slip off, fall off when opened. This will not happen if they were to...