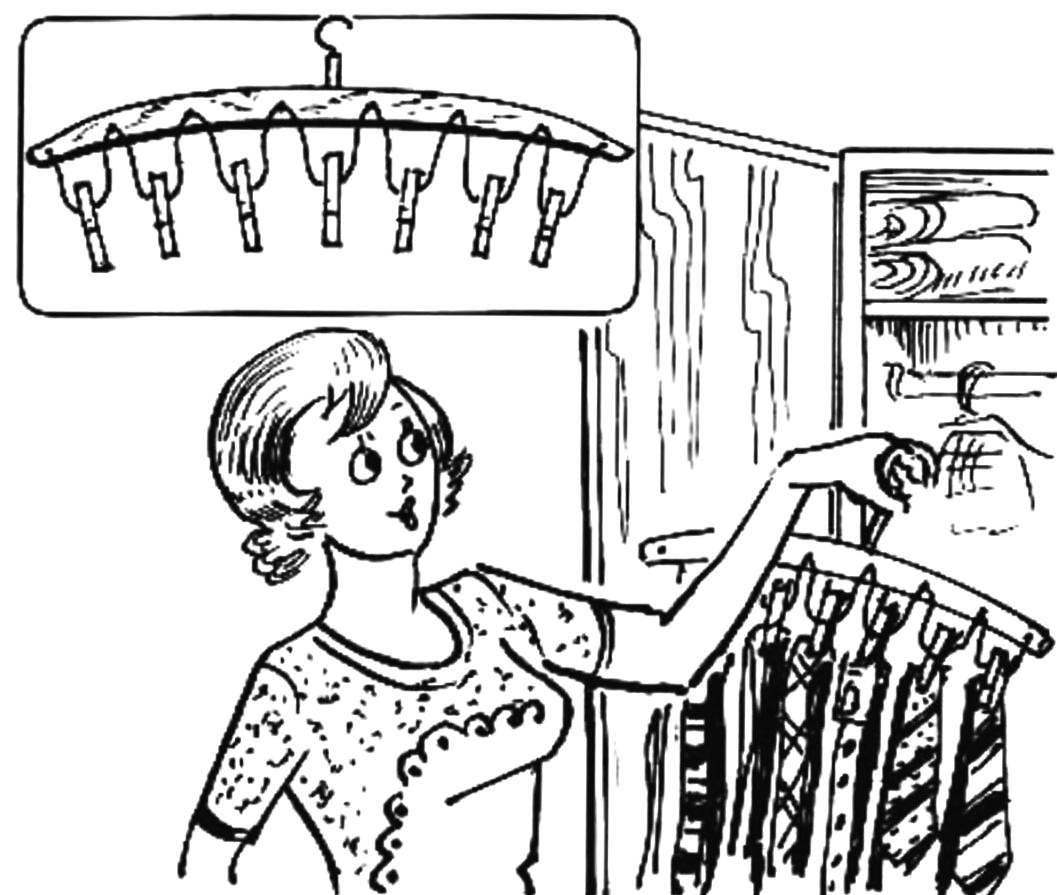 To embed in the wardrobe small, but long toilet articles — scarves, belts, ties — usually on the doors do metal braces. However, they are very inconvenient to use: hang items in several layers; when you try to remove one of the objects stretch and slip, and others. Upgrade, as shown in the figure, any shoulders and get a "multi-lateral" racking for such items, reliable and convenient. Clothespins can be used both wooden and plastic.
Recommend to read
CHRYSLER VOYAGER
Volume increased capacity of the CHRYSLER VOYAGER is one of the best models of the Chrysler group, leader in the production of these machines. The great success of this car is not only...
DRILL WITH RADIATOR
Modern engineering makes high demands on the materials, and they, in turn, to the machining tools. Not by chance all the exhibitions NTTM necessarily demonstrates the new development of...